Alice Cooper Doles Out Cash At L.A. Concert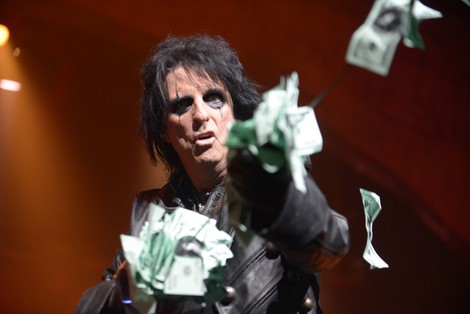 On Thursday night, Alice Cooper ensured dozens of his fans were in the money at a concert by handing out 100-dollar bills from the stage.

The rock veteran was performing a show with renowned guitarist Orianthi at the Gibson Amphitheatre in Los Angeles when he produced an ornamental sword with thousands of dollars impaled on it.

The School's Out hit-maker then began throwing the notes into the audience as fans in the front rows scrabbled to collect the cash.

Cooper is currently on the road on his Raise The Dead tour.