Ali Larter Is Pregnant With Second Child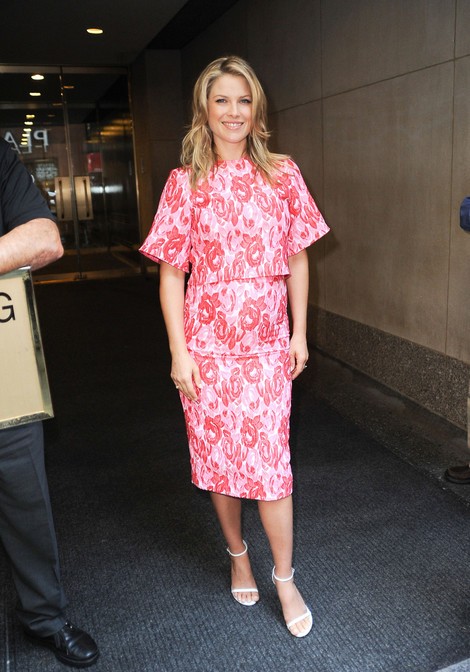 Ali Larter and her husband Hayes MacArther are expecting a second child. The actress revealed the news on Friday during "The Tonight Show." She explained that she was pregnant with her first child, Teddy, when she was a guest on the show in 2010.
Larter told the audience, "That (interview) went so well, so you know what that means..." and she stood up to reveal a baby bump.
The actress is having a tough time hiding the pregnancy while filming her new TV series "Legends."
 She explained, "I've been trying to hide it (the bump) as much as I can. And you know, when you're in the public eye, it's really scary in the beginning. I was still shooting my spy drama, Legends, where I have to be a covert spy - and a spy in my real life too. So I'm wearing blazers and push up bras and everything you can do to distract as the bump is growing." 
Larter is known for the TV series "Heroes" and has starred in films such as "Resident Evil: Afterlife." She and her husband have been married for five years.