Ali Larter Is One Hot Mommy To Be!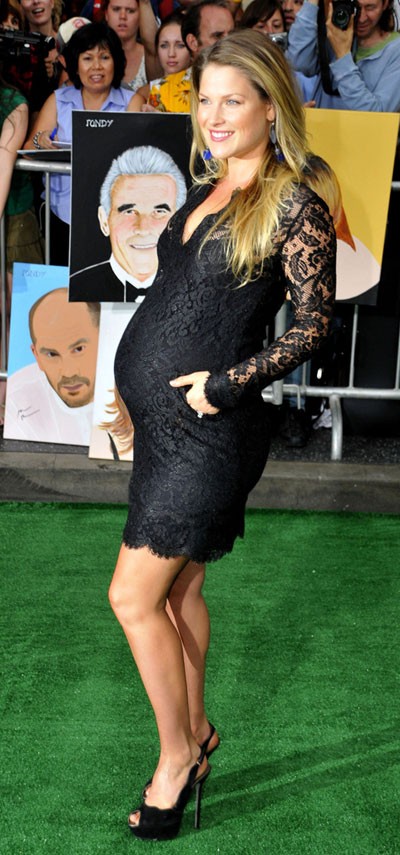 A very pregnant Ali Larter showed up to the "Secretariat" World Premiere in Hollywood practically glowing in a black lace dress.We love this trend of showing off the baby bump...what do you think?
Ali is expecting a baby boy when she gives birth this winter. On Jimmy Fallon's late show she shouted the news and delivered a raunchy quip: "We're having a baby boy! Yes, I have a little penis inside of me."
The actress went to Europe during the first few months of her pregnancy because she "wasn't ready" to share her happy news with the world.  She said, "It was a very private time for me and my husband and something that I just wasn't ready to share, so we actually left the country for a while."