Ali Larter Cuts Her Beautiful Blonde Hair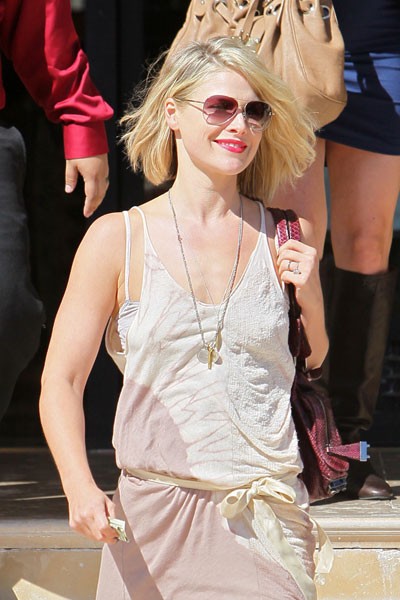 We spotted Ali Larter with short hair as she left Barneys New York in Beverly Hills yesterday. We appreciate stars who like to mix it up a little, but we think she looks better with a longer 'do. What do you think?
Ali most recently starred in the film "Resident Evil: Afterlife." She is rumored to star in "Resident Evil: Retribution," set for release in 2012.
She's currently busy raising her 10-month-old baby boy Theodore Hayes MacArthur.