Ali Landry Rocks A Bright Blue Bikini In Hawaii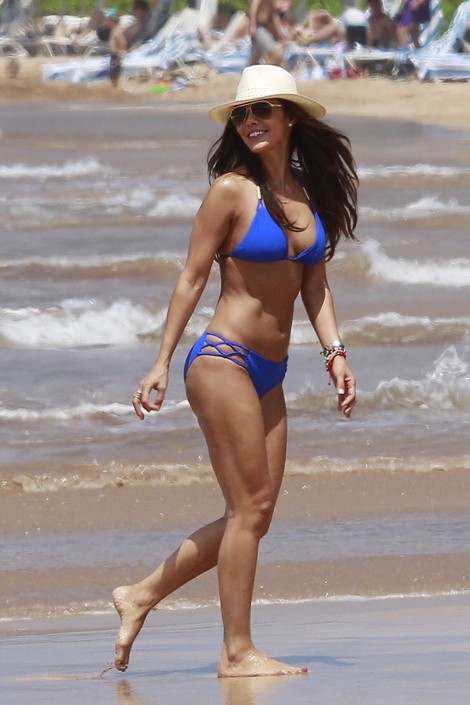 Remember Ali Landry? She played the infamous Doritos girl in a 1998 Super Bowl commercial. We spotted the model/actress on vacation in Hawaii with her film director husband Alejandro Monteverde looking pretty great in a bright blue bikini.
Landry is also known for playing Rita Lefleur on the TV series "Eve" and her short-lived marriaged to TV personality Mario Lopez. They wed in 2004, but Landry annulled the union two weeks later following reports of the actor's infidelity.
Landry, 39, and her husband Alejandro have two children, son Marcelo and daughter Estela.
See more photos of Ali on the beach...