Ali Landry Rocks A Black Bikini In Maui & Takes In Some Paddleboarding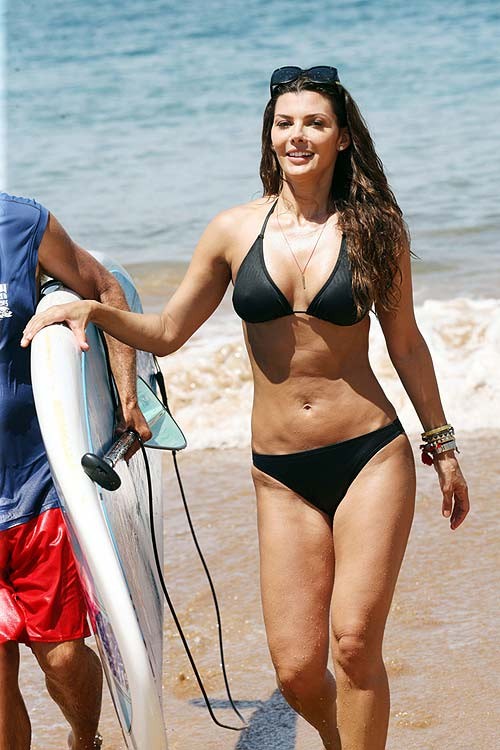 Actress Ali Landry had some fun in the sun Friday as she took in some paddleboarding in the idyllic waters of Maui, Hawaii.

The 5'8" former Miss USA, who gave birth to son Marcelo last October, added to the Hawaiian heat in a little black bikini.

Ali's been vacationing in the Aloha State for the past week and showing off her sexy body on the beach in Wailea, where she's been staying at the Four Seasons Hotel.

"Just had amazing time paddle boarding," she tweeted afterward. "It is such a hard workout. My legs are like jello right about now:)."

Ali and her husband of six years, director Alejandro Monteverde, took surfing lessons together earlier in the week.