Ali Landry, Backstreet Boys Star Kevin Richardson Both Welcome Baby Boys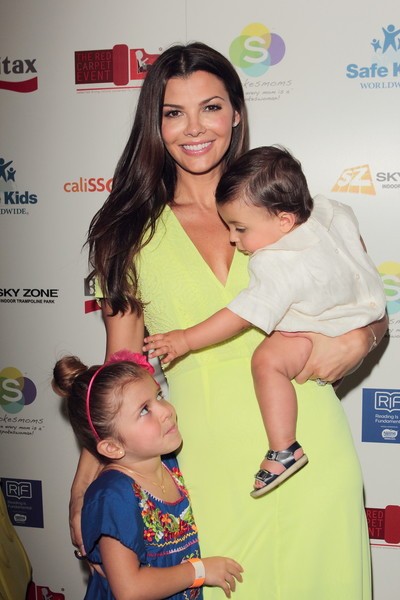 Ali Landry welcomed her third child on Thursday, letting her fans know via Twitter. "The time has come. Baby is on his way. On our way to the hospital," she posted.
The former Miss USA-turned-actress, 39, and her filmmaker husband Alejandro Monteverde also have a daughter Estela, 6, and son Marcelo, 21 months.
The star received a rare treat during a trip to Italy earlier this year. Pope Francis gave her baby bump a hands-on blessing! She tweeted in April: "Words cannot describe the overwhelming sense of gratitude I have for this experience for my baby and for my family."
In related news, Backstreet Boys singer Kevin Richardson and his wife welcomed their second son on Wednesday.  He announced on Facebook: "Special delivery! Another Richardson boy... Maxwell Haze Richardson decided to join the party. Love! Love! Love!"
Max weighed in at a "stout" nine pounds and eight ounces. The couple also has a six-year-old son, Mason.
Filmmaker Julian Schnabel and his fiancee May Andersen are also new parents. The couple welcomed a baby boy on June 20 named Shooter Sandhed Julian Schnabel Jr. The director has five other children from previous marriages to designer Jacqueline Beaurang and Spanish actress Olatz Lopez Garmendia.