'Alfred Hitchcock: The Masterpiece Collection' On Blu-ray Is A Must Have For Any Film Afficionado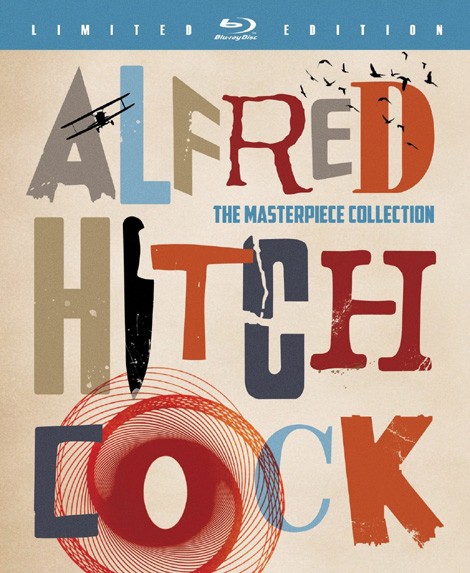 "Alfred Hitchcock: The Masterpiece Collection" will be released on Oct. 30, 2012, for a limited time only, featuring 15 of the most acclaimed films by the legendary director.
The collection brings the master of suspense's best work to home audiences as it's never been seen before. The set is digitally restored from high-quality film elements and presented in perfect high-definition picture and sound.
Watch 13 films previously unavailable on Blu-ray, and receive a collectible 50-page book featuring storyboards, costume sketches, correspondence, photographs, and much more. Plus a treasure trove of over 15 hours of documentaries, filmmaker commentaries, interviews, screen tests, trailers and more.
Spanning three-and-a-half decades of the director's prolific career, "Alfred Hitchcock: The Masterpiece Collection" includes the classic thrillers:
Psycho
The Birds
Vertigo
Rear Window
North by Northwest
The Man Who Knew Too Much
Marnie
Saboteur
Shadow of a Doubt
Rope
The Trouble with Harry
Torn Curtain
Topaz
Frenzy
Family Plot
The films feature performances from some of Hollywood's biggest stars, including James Stewart, Grace Kelly, Cary Grant, Julie Andrews, Paul Newman, Janet Leigh, Anthony Perkins, Tippi Hedren, Eva Marie Saint, Kim Novak and Sean Connery.
Hitcock is the subject of two new big films – the first HBO's "The Girl," which aired Saturday, Oct. 20, and is available On Demand. The made-for-television film centers on the making of two of Hitchcock's later works – "The Birds" and "Marnie" – and his relationship with the star of both of them, a then unknown Tippi Hedren.
The big-screen "Hitchcock" hits theaters next year. Is centers on Hitchcock (Anthony Hopkins) and his wife Alma Reville (Helen Mirren) during the filming of "Psycho" in 1959.  Scarlett Johansson plays Janet Leigh.