Alexis Knapp Had Moral Issues With 'Project X' Nude Scene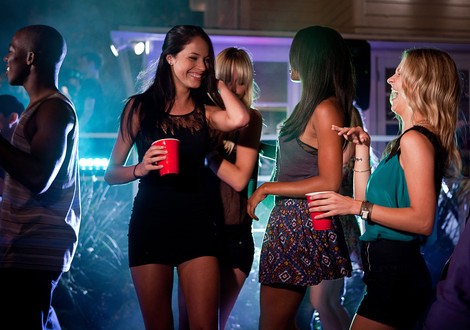 Former model and burgeoning actress Alexis Knapp had a big opportunity in the new film Project X. The Todd Phillips produced film stars a cast of all fresh faces in a major release. However, her character required Knapp to push some of her personal boundaries. As the dream girl of the hero, she ultimately has to appear topless in a seduction scene.
"My hookup scene was challenging for myself, not because Thomas [Mann] is in any form repulsive," Knapp said. "He's great, wonderful kisser. But I just had a lot of moral issues with it but I got over it and I heard that it's not that revealing. So I'm relieved."
Knapp plays a character named Alexis, as most of the film's characters share the actors' names. She is a beautiful, popular high school girl who Thomas hopes to impress when he throws a party at his vacationing parents' house. Even playing the pretty girl makes Knapp feel conflicted.
"Very, very frustrating. There's so much more to me as a human being than just my appearance and I want to integrate that into my work. It's hard to do that when you're first starting out and people don't know that there's more to you than your looks. For this film it's more of that, but at least I got to be more relatable. At least I didn't have to be the bitchy hot chick, but it's getting better as I'm getting more work and getting more notoriety. The last film I did I got to sing and dance. I still had to play the hot chick which I'm really getting sick of, but I think it will progress with time."
Still, Project X is a big step and Knapp is a professional. "You gotta do what you gotta do," she shrugged.
Thanks to the script and her own additions, Knapp was able to make Alexis more of a character than the usual "hot chick" in a high school movie. "There's probably about two factors in which I relate to her. One, her gorgeous name. Two, the fact that she's actually more of a tomboy than you'd expect in the beginning. You kind of get a glimpse of that later on when she's cussing out the boys. I was raised with three bothers, no sisters. I've always been a tomboy. I don't look like one today, I know what you're thinking. So it was cool for me to be able to play a character who's supposed to be the hot chick but she's also a lot more relatable than you'd expect and kind of more of a guy's girl."
Project X opens March 2.