Alexandra Shipp Replaces Zendaya Coleman In Aaliyah Biopic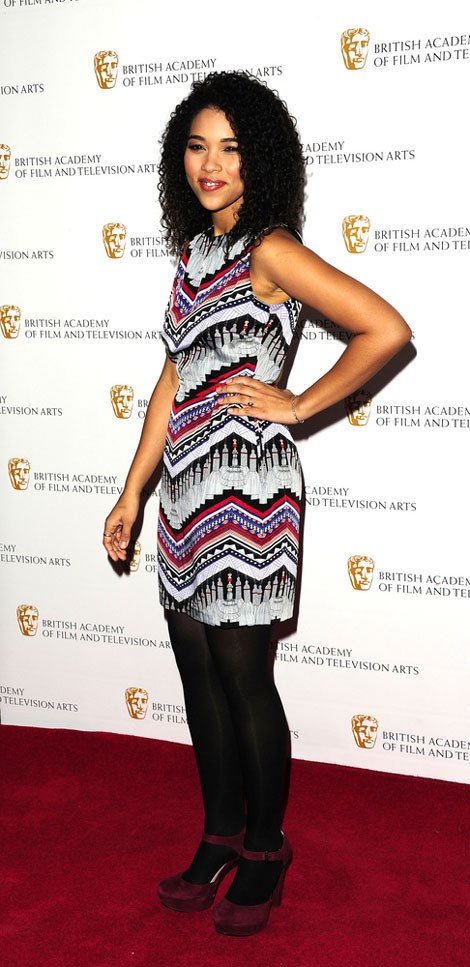 Nickelodeon star Alexandra Shipp is replacing Zendaya Coleman in the upcoming made-for-television film about singer Aaliyah. Coleman dropped out of the project in June after fans complained she looked nothing like the late R&B star.

Coleman said at the time of her casting: "She's been an inspiration and influence in my whole career, her talent still shines brighter then ever, all I wanna do is honor her... Show how much she accomplished in only 22 years....she's beautiful inside and there will never be another Aaliyah."

Lifetime boses put the film on hold while seeking a new actress, but now the film is on track again with Shipp as the lead. TV talk show host Wendy Williams will act as a producer.
Aaliyah released her debut album at age 14. The underage star made headlines for reportedly having an illegal marriage to R. Kelly. In 2000, Aaliyah appeared in her first major film, "Romeo Must Die." Her single "Try Again" was featured on the soundtrack, earning her a Grammy nomination.
On August 25, 2001, Aaliyah and eight others died in a plane crash in The Bahamas after filming the music video for the single "Rock the Boat." She has sold over 32 million albums worldwide.

Lifetime's "Aaliyah: Princess of R&B" will air later this year.