Alexander Skarsgard's Vampire Based On A Lion

Alexander Skarsgard had an unusual inspiration for his vampire character in True Blood - he bases his predatory prowl on a lion.

The 33 year old plays bloodsucking Eric Northman in the hit series and Skarsgard was eager to make the role as menacing as possible.

He tells Britain's Telegraph magazine, "I try to find that animalistic quality, and the element of danger. Inspiration came from a documentary about lions in Africa. I was fascinated by the male lion, the way he moved, the confidence."

"When he just sat down and looked straight at the cameraman, he did absolutely nothing, but for a second you didn't know whether he was going to yawn and fall asleep or pounce. I thought it would be interesting to try to find that. You don't show your teeth, you don't say anything, you don't show it. It's the not knowing that's interesting. Anything could happen."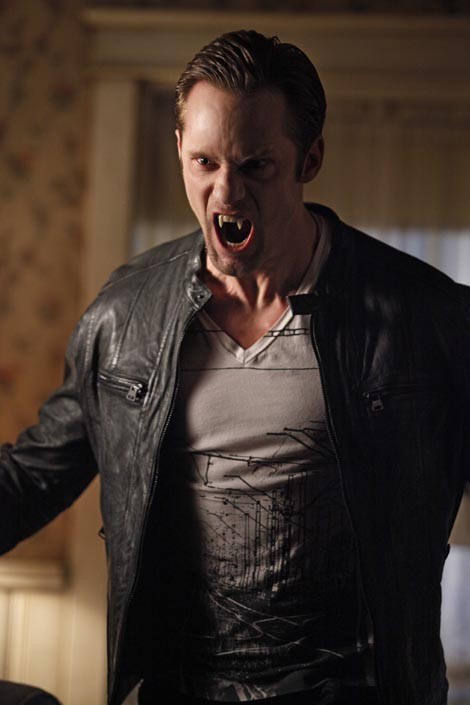 Click Here For More Alexander Skarsgard Pictures