Alexander Skarsgard, Anna Paquin & Stephen Moyer Get Naked For The New Rolling Stone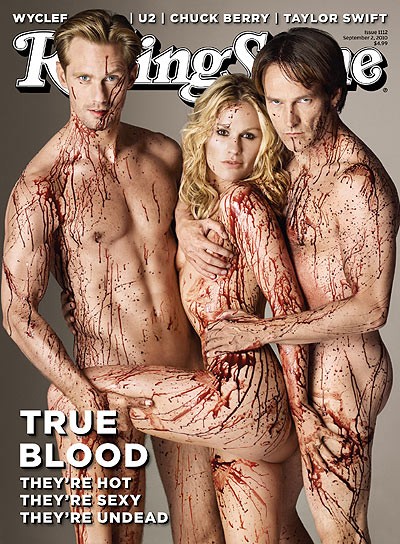 "True Blood" Stars Alexander Skarsgard, Anna Paquin and Stephen Moyer reveal plenty of secrets about their hit HBO series in the latest issue of Rolling Stone.

Moyer puts in his perspective on his real-life relationship with Paquin: "We pretty much consider ourselves married now, even though we aren't yet."

And Paquin elaborates on what it's like to be bit by a vampire, comparing the feeling to one of the many piercings she's had in the past, including her tongue.

"The bottom barbell kept hitting against my teeth... [a]nd it gave me a lisp," she explains.

Much of the real dirt on the series, though, comes from creator Alan Ball, who sounds off about how he really feels about a certain other vampire franchise.

"Vampires are sex," he says. "I don't care about high school students. I find them irritating and uninformed."

Read all the behind-the-scenes secrets of "True Blood" and a whole lot more, all in the September 2 issue of Rolling Stone, on newsstands Wednesday, August 18!


Check out sexy behind the scenes photos of "True Blood's" hot, sexy undead here!


More hot galleries at RollingStone.com!

-Getting Naked on the Cover of Rolling Stone
-Sexy TV Stars on the Cover of Rolling Stone
-Rockers as Vampires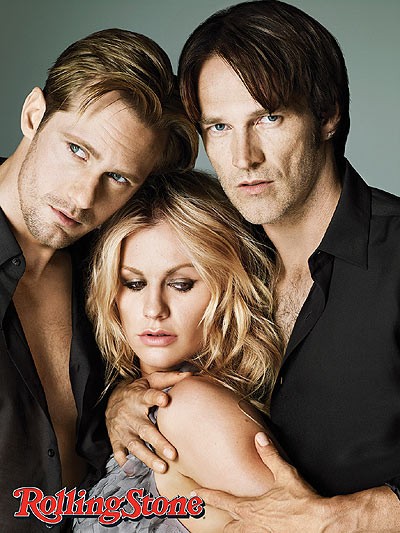 Click for more great "True Blood" pictures: