Alessandra Ambrosio Models A See-Through Skirt For LA Photoshoot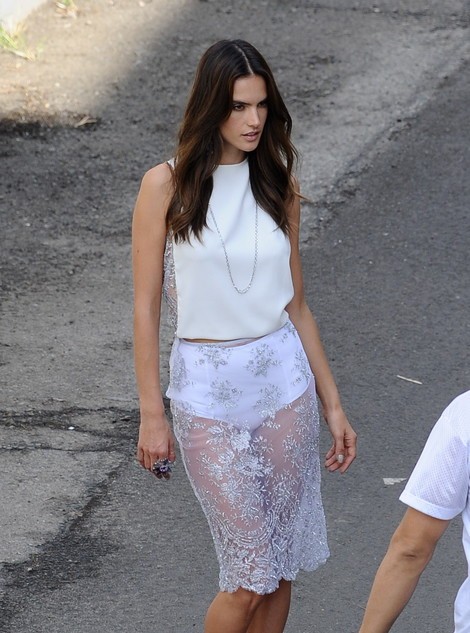 Model Alessandra Ambrosio showed off her figure during a photoshoot in downtown Los Angeles on Thursday.
The brazilian beauty wore a see-through skirt and a sleeveless blouse, proving that no matter what kind of underwear she dons, it looks good. She also wore a long white dress with a thigh-high slit.
In December, Ambrosio, 32, said she's not a fan of plastic surgery because of an incident from childhood.
She told The Edit magazine: "I always knew I wanted to be a model so I decided to have my ears pinned back, because they stuck out a bit. I found this doctor in my hometown in Brazil who had only done it once before, so I was a guinea pig.
"The first few nights, it felt like someone had cut off my ears. For a year, I had to go back for mini-surgeries. Doctors say they can fix them, but cosmetic surgery freaks me out now."
Check out more photos...