Alessandra Ambrosio Makes Eating Ice Cream Look Sexy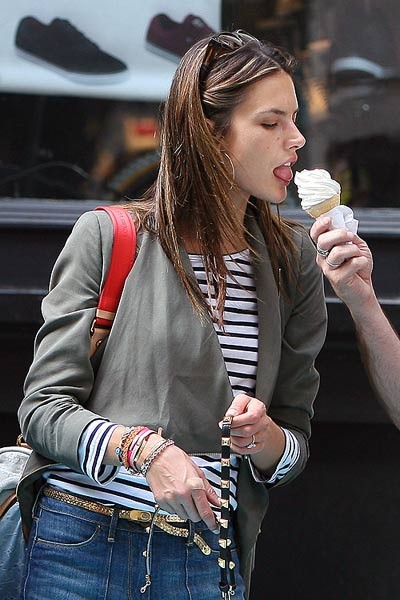 Who makes eating ice cream look sexy? Alessandra Ambrosio does, that's who. The model and her boyfriend Jamie Mazur were spotted having lunch with friends at Bar Pitti and shopping in Soho on Thursday.

At one point, Jamie fed Alessandra some of his ice cream cone, getting it all over her face. Yummy!

Alessandra is used to people criticizing her. She is often the target of outsiders saying she is too thin - and insiders saying she is too fat. She told Glamour magazine, "It's always a drama. If I know I'm healthy, that's all that matters."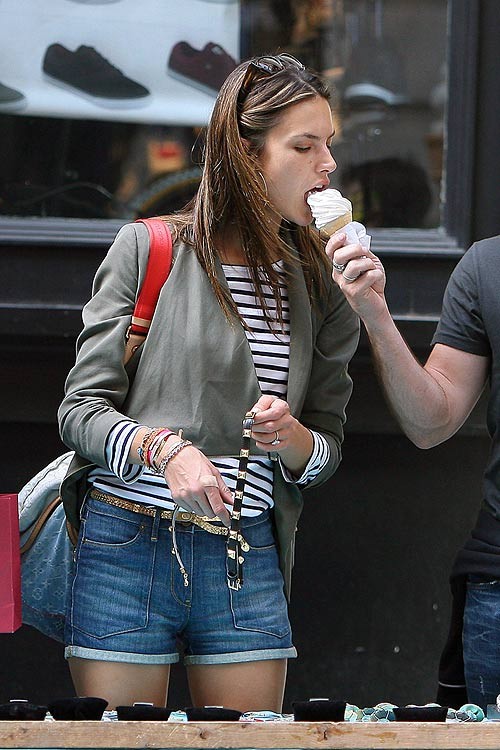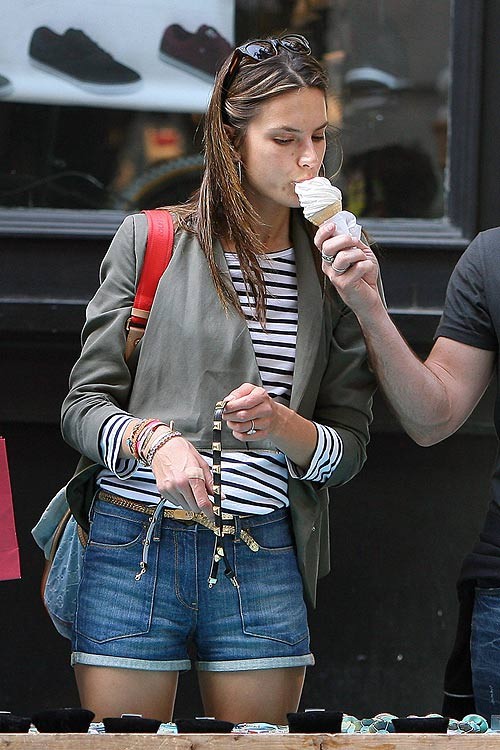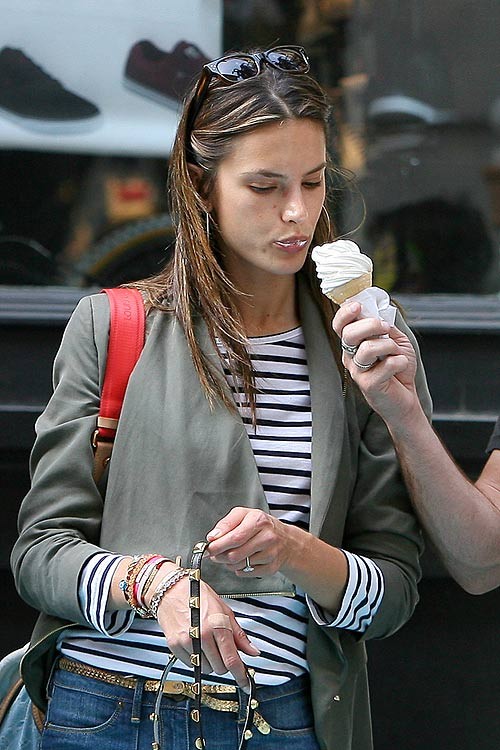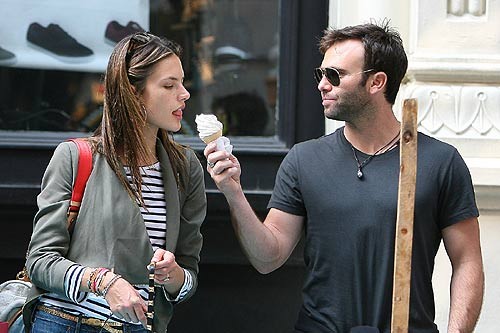 Click for more great Alessandra Ambrosio pictures: