Alessandra Ambrosio Gets Flirty In Latest Victoria's Secret Photo Shoot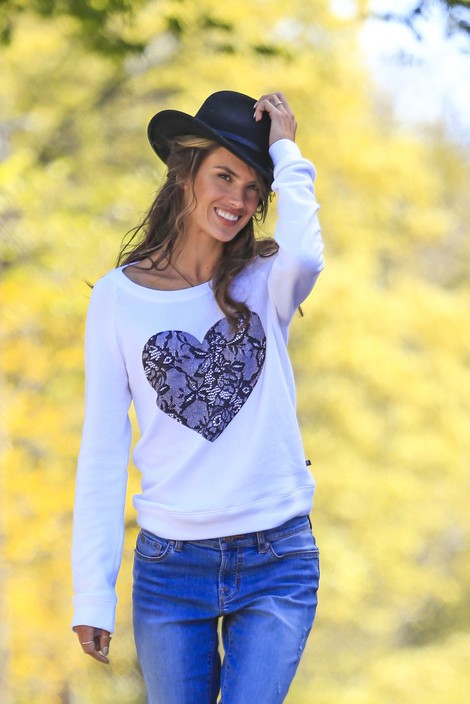 Alessandra Ambrosio hung out in Brooklyn, New York, for a Victoria's Secret photo shoot on Tuesday. The model had no problem even making jeans and a sweatshirt look sexy.
Ambrosio posed for several shots in a variety of outfits. At one point she donned a white sweatshirt with a heart graphic (pictured above), black booties, a fedora, and jeans while carrying a fringed handbag.
In other shots she wore a white knitted cap, zippered leather vest, and a peach hooded blouse.
The model recently celebrated her 32nd birthday with her fiance Jamie Mazur. The couple have two children, Anja Louise, 4, and Noah Phoenix, 11 months.
Ambrosio is a working mom, but she also lets herself blow off some steam with friends. Last month she and fellow Victoria's Secret Angels Miranda Kerr and Candice Swanepoel partied together at the Coachella music festival.
Check out more photos of Ambrosio on the following pages...