Alessandra Ambrosio Gets Animalistic, Shows Off Her Abs In Victoria's Secret Photo Shoot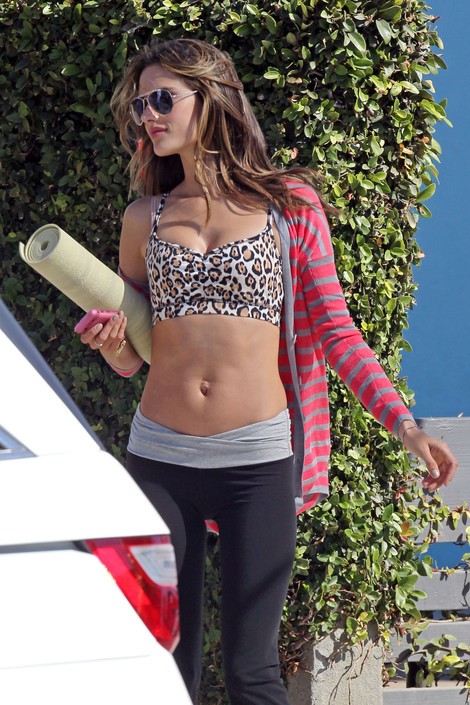 Brazilian model Alessandra Ambrosio posed in various outfits for a Victoria's Secret photo shoot in Venice Beach, Calif., on Wednesday.
Ambrosio made several outfit changes during the afternoon. In one shot she wore low-rise black and gray yoga pants with a leopard-print bra and pink striped sweater.
In another photo the model rocked out with giant headphones in gray sweatpants and a cropped blue t-shirt. She also wore a pink blouse with black leggings and a blue blouse with tiny white shorts.
Ambrosio will model a $2.5 million bra at the 2012 Victoria's Secret Fashion Show. The special will air Dec. 4 on CBS.
Check out more photos of Alessandra posing for Victoria's Secret...