Alessandra Ambrosio & Adriana Lima Get Cheeky In Victoria's Secret Photo Shoot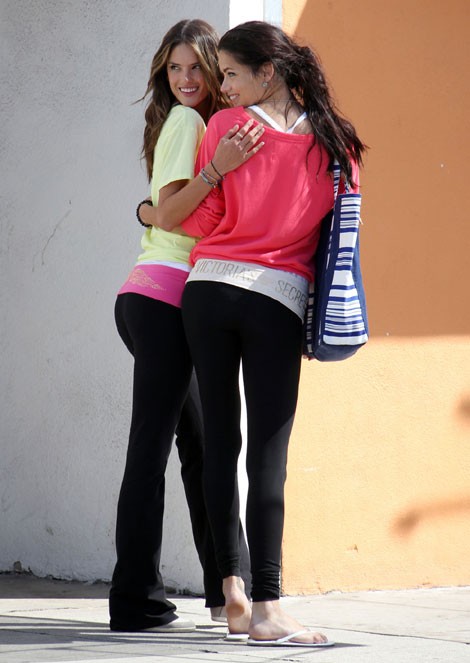 We spotted sexy models Adriana Lima and Alessandra Ambrosio pose for the camera during a Victoria's Secret photo shoot in Los Angeles, Calif., on Friday.
The brunette beauties looked like they were having a blast as they posed together in a pair of black yoga pants and colorful blouses.
Ambrosio recently showed off her sexy figure for the company while doing a photo shoot in a bikini on Venice Beach.
The Brazilian beauty is launching her own fashion line. She has teamed up with Cherokee to create "Ale by Alessandra," which will feature a collection of casual and formalwear for women.
Check out more photos of Adriana and Alessandra...