Alec Baldwin's Alleged Stalker Held In Contempt Of Court, Friend Says He's Lying Under Oath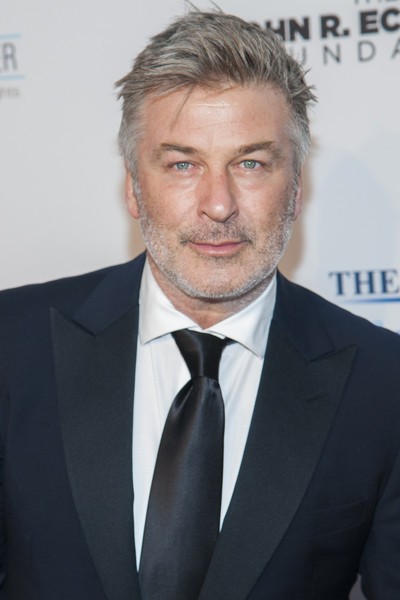 The Canadian woman being sued by Alec Baldwin for stalking him isn't the only person accusing him of lying during their court trial.

Genevieve Sabourin has been charged with 23 counts of harassment and a count of stalking for sending him numerous emails and texts, but she claims she had an affair with the actor, and, according to her lawyer, just wanted "closure for a crumbling romantic relationship."

Baldwin maintains that Sabourin was pal Martin Bregman's mistress, and after meeting her three years ago she's made his life "nightmarish" by harassing him.

Baldwin claims that he agreed to have dinner with Sabourin to give her some career tips, and that's all.

"It was merely a favor to the man she was the mistress of," he said. "She was Marty's girlfriend."

The actor even got teary-eyed and explained how Sabourin ruined the day that he proposed to now wife Hilaria by showing up to their East Hampton, NY, home.

Sabourin burst out in court following Baldwin's statements on the witness stand on Monday, calling him a liar and endangering herself of being held in contempt of court.

"Wow, you're lying," she cried out. "I can't believe you're doing that!"

One person who agrees with Sabourin, though, is Bregman.

The "Scarface" producer has backed her her claim, telling New York's Daily News that he's too old (87) for any type of affair with a woman who's "considerably younger."

"He's lying," Bregman told the Daily News. "He was screwing two women. One of them is his present wife and the other one, I presume, he was doing the girl in question.

"To sidestep any involvement with (Sabourin), he made up a report," said Bregman, calling it "pretty stupid."

41-year-old Sabourin took the witness stand on Wednesday and continued her outbursts. Following warnings from the judge for interrupting her own lawyer, she was held in contempt of court and sentenced to 30 days in jail.