Alec Baldwin Urges British Prime Minister David Cameron To Resign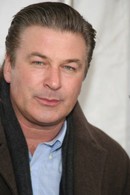 Alec Baldwin has called on Britain's Prime Minister David Cameron to resign over his handling of the ongoing News of the World phone-hacking scandal.

Media mogul Rupert Murdoch has been at the center of claims reporters at his now defunct U.K. tabloid, which he closed earlier this month, used a private investigator to illegally access voicemail messages belonging to royals, celebrities, and the families of crime victims.

Britain's leader Cameron has been dragged into the controversy because he hired the newspaper's former editor Andy Coulson as his communications director.

Coulson was forced to step down from his post in February over the growing scandal, and he was arrested and questioned by police earlier this month, although he denies having any knowledge of any wrongdoing at the newspaper.
Baldwin, an enthusiastic political commentator who has hinted he wants to run for New York mayor, insists Cameron should resign as prime minister because of his links to the scandal.

In a post on his Twitter.com page, the actor writes, "Cameron should resign. England is filled with people who could do a better job."

When one follower disagreed with his comment, Baldwin replied, "Brits are right to be defensive about Cameron. That must hurt like hell that the crypto fascist Rupert M had (London's police service) Scotland Yard in his pocket. For the U.K... try not to be like USA. Zero tolerance for abuses like this criminal activity. Cameron should resign."