Alec Baldwin To Charlie Sheen: 'Sober Up & Beg To Get Your Job Back'

Alec Baldwin has urged Charlie Sheen to "sober up" and "beg" TV executives to reinstate him on Two And A Half Men, insisting the troubled actor "can't win" his battle with network chiefs.

Sheen was fired by TV bosses earlier this week after months of controversy, which included a public feud with the show's creator Chuck Lorre, hospitalizations, rehab and a number of headline-grabbing stunts. He also fell out with his former co-star Jon Cryer by labeling him "a troll" for failing to support him.

Sheen subsequently filed legal papers seeking more than $100 million in damages for his dismissal, naming Warner Bros. executives and Lorre in his suit.

Baldwin has now reached out to Sheen, calling for the actor to apologize to TV bosses and "beg for America's forgiveness" - because he is "a great television star."

In an article for The Huffington Post, he writes, "You can't win. Really. You can't. When executives at studios and networks move up to the highest ranks, they are given a book. The book is called How to Handle Actors. And one principle held dear in that book is that no actor is greater than the show itself when the show is a hit. And, in that regard, they are often right. Add to that the fact that the actor who is torturing their diseased egos is a drug-addled, porn star-squiring, near-Joycean internet ranter, and they really want you to go.

"Granted, it didn't get real until you insulted them. And your suit may have real grounds. But you know what you should do? Take a nap. Get a shower. Call Chuck. Go on Letterman and make an apology... and then beg for your job back.

"Your fans demand it. You will never win because when you are as big a d**chebag as some of these guys are, they have no choice but to snuff you. (Do you secretly want to get snuffed? So you can go back and make movies?)

"Sober up, Charlie. And get back on TV, if it's not too late. This is America. You want to really p**s off Chuck and Warner Brothers and CBS? Beg for America's forgiveness. They will give it to you. And then go back. You are a great television star. And you've got the gig. P.S.... buy Cryer a really nice car."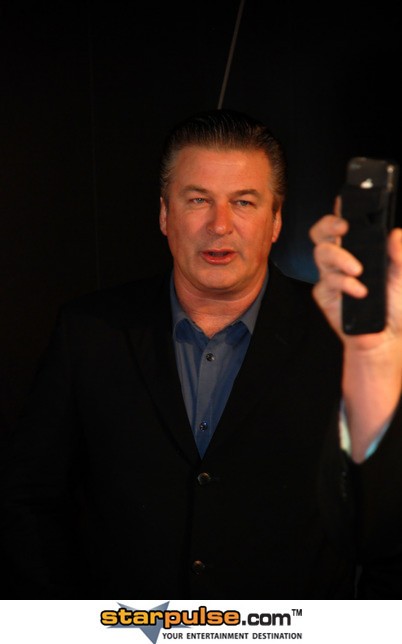 Click for more great Alec Baldwin pictures:
Click for more great Charlie Sheen pictures: