Alec Baldwin Involved In Another Physical Altercation With A Photographer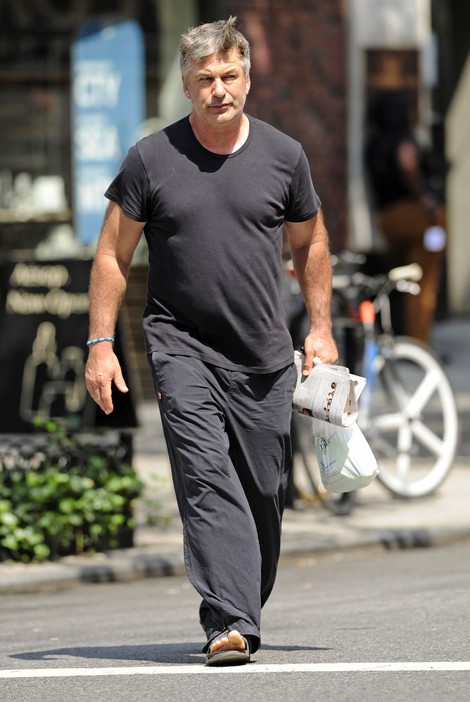 Celebrity hothead Alec Baldwin was at it again on Tuesday when he was involved in yet another altercation with a photographer near his New York City home.

The 30 Rock star and his wife Hilaria, who gave birth to the couple's first child last week, were spotted by a photographer who reportedly got a little too close, prompting Baldwin to get physical.

According to TMZ.com, a source said the paparazzo provoked the actor, but the photog says he did nothing wrong.

"All I can say is I was doing my job asking him normal questions and he flipped. That's all," the snapper said.

Baldwin's wife ducked into a nearby tea shop to get away from the camera, and a friend of the couple spoke out about the incident, saying, "What kind of sick twisted psychopath chases a woman who just got out of the hospital from having a baby into a tea store?"

Both parties admitted to pushing and shoving each other but neither pressed charges and police closed the case.

The actor has been involved in numerous paparazzi-related altercations in the past.