Alec Baldwin Gets Backlash For Calling Ex-Wife Beautiful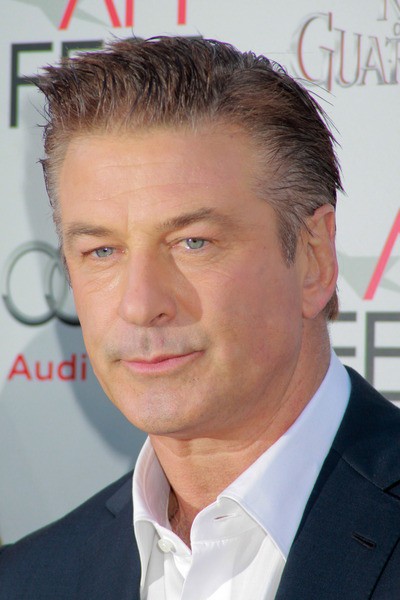 Last week, celebrity news told us that actor, Alec Baldwin, thinks actress and ex-wife, Kim Basinger, is "one of the most beautiful women that ever lived," and now some married women seem to be in an uproar.  Should Baldwin's current wife, Hilaria Thomas, follow their lead?
On Monday, talk-show host, Wendy Williams, gave her opinion (which lacked all traces of feministic quality, not that she ever professed to be a feminist) as usual on the Baldwin comment.  Baldwin, who had been married to Basinger from 1993-2002 told Access Hollywood that Basinger is "one of the most beautiful women that ever lived.  Even divorce doesn't muddy my view of that."  Williams told her audience that she believed he "spoke out of turn."  Maybe his comment wouldn't have sound so defective had he not said, seconds before, that Thomas was feeling "fat" because of her pregnancy.  Is it okay for a man to admire another woman's beauty while being married to the woman he loves? Of course.  
Perhaps many women believe that Baldwin wants Basinger back or that he doesn't find his current wife as attractive.  Nonsense.  Shouldn't women grow up and stop putting so much value on beauty? We have had two of the most beautiful, or who are considered two of the most beautiful, women in the world come out and talk about being victims of domestic violence--Halle Berry and Rihanna.  Their beauty did not spare them any verbal or physical abuse from men who thought they were attractive.
In the past, Baldwin has talked about how nasty his divorce had been, but, whatever you're thinking about his feelings on Basinger's physical appearance, it probably makes his daughter, Ireland, feel pretty good to hear her father publicly say pleasant things about her mother.  This sounds like a man who is with a woman that has given him peace and happiness.  
Basinger gave birth to her and Baldwin's daughter, Ireland, in 1995.  She is currently a model.