Alec Baldwin Flips Out On British Reporter Over Wife's Tweets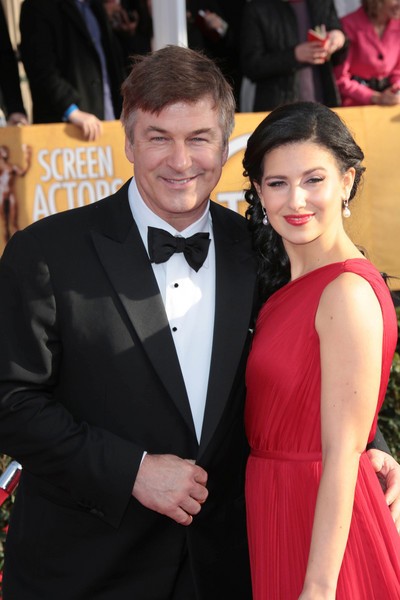 Alec Baldwin has lashed out at Britain's Daily Mail for publishing an article that accused his pregnant wife Hilaria of tweeting during the funeral service for actor James Gandolfini, who died of a heart attack last week, on Thursday.

The former 30 Rock star flipped out and went in a name-calling tirade against the article's author, George Stark, calling him a "lying little b**ch" and threatening to "f**k" him up.

Baldwin began the rant with an eye-for-an-eye post, saying, "Someone wrote that my wife was tweeting at a funeral. Hey. That's not true. But I'm gonna tweet at your funeral."

Then things got ugly as the actor made a homophobic comment and vowed to find the writer and 'put his foot up his a**.'

"My wife and I attend a funeral to pay our respects to an old friend, and some toxic Brit writes this f***ing trash... If put my foot up your f***ing a**, George Stark, but I'm sure you'd dig it too much," Baldwin wrote. "I'm gonna find you, George Stark, you toxic little queen, and I'm gonna f***…you…up."

"My wife DID NOT use her phone, in any capacity, at our friends funeral. Now, f*** this twitter + good luck to all of you who know the truth," the star added. 20 minutes later he said he fired his publicist, and shortly after he deleted his twitter account.

Hilaria's tweets included messages about an appearance on Rachael Ray's show and her wedding anniversary, which she cleared up afterward.

"FYI I don't believe in bringing phones into a funeral and I never did and I never would," she wrote. "Here is some info... When someone tweets something at a certain time, and you retweet it later, it posts the TIME the first person tweeted."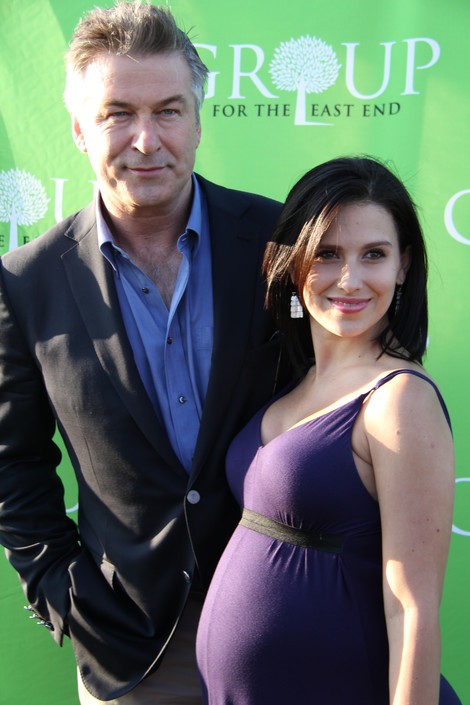 Unfortunately for Hilaria that makes no sense, as none of the messages the Daily Mail called out were retweets. She did retweet a few messages from Ray though.

At least one Twitter user called on Capital One Bank to fire Baldwin from his endorsement deal with the company for using the homophobic slur.

It will be interesting to see if that happens in light of the recent controversy surrounding TV chef Paula Deen for admitting in court two weeks ago that she's used a racial slur in the past.

Baldwin's cancellation of his twitter page isn't the first time he's made the move, either. He quit the site in 2011 after American Airlines after getting kicked off a flight for refusing to shut off his cell phone so he could play "Words With Friends." He rejoined shortly after and then quit again in July 2012 after marrying Hilaria.

It's also not the first time the actor has flipped out. Earlier this year Baldwin called a former police detective-turned-paparazzi a "coon," "crackhead" and "drug dealer" when he confronted him outside his Manhatan home.

He also famously launched into a tirade against then 11-year-old daughter Ireland for not answering her cell phone, calling her a "rude, thoughtless little pig" and someone who doesn't have "the brains or the decency as a human being."

The Baldwins released a statement over the incident Thursday, claiming there were "multiple witnesses" who can confirm that Hilaria left her phone in the car. They also discussed the tweets themselves, saying that the time stamps in the report were wrong and that Hilaria had also left the service early, so even if she did tweet at those specified times, she was no longer at the funeral.

They also claimed that it was "possible that a previously scheduled tweet wasn't canceled."