Alec Baldwin Drops 30 Pounds In Four Months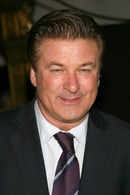 Actor Alec Baldwin is showing off a new, slimmer figure after shedding 30 pounds of weight - by cutting sugar from his diet.

The 30 Rock star is known for his bulky frame, but he decided to get healthy last autumn when he adopted a new food and exercise regime - and it's working wonders for his body.

Baldwin, who's dating yoga instructor Hilaria Thomas, tells Access Hollywood, "I gave up sugar. I lost 30 pounds in four months. It's amazing.

"(I do) Pilates, spin, not as much yoga as I'd like. When we're shooting (30 Rock) it's tough... When we're shooting and I can't work out, I just have to eat less. So, I'm very conscious of that. But sugar was the real killer for me - that was the problem."