Alana Curry In The Worst Photoshoot Ever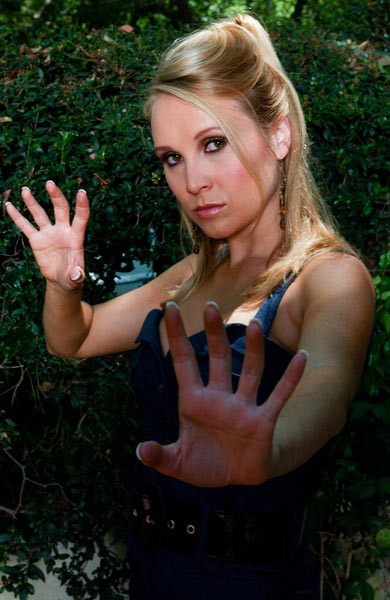 Alana Curry recently did a photoshoot in a pink & gray tube-top bikini, showing off her fantastic bod. But that bikini segment of her recent photoshoot was only the beginning. Here she is again, this time in what we're calling the 'worst photoshoot ever'.
In part two, Alana strikes a few very uncomfortable looking poses down a cramped looking alley in your basic, summery window-shopping attire.

And seriously, what's with the side ponytail? Do women still do that? We thought that went out at midnight on January 1, 1985 - with the rest of 1984. She needs to hook up with Hayden Panettiere and get some of that shampoo she does those commercials for, because... seriously.

Alana played Bill's Girlfriend in "Terminator 3: Rise of the Machines" (probably a blink-and-you-missed-it part) and also had a recurring role on soap opera "Days of Our Lives" for a while. Now she just seems to show up at every celebrity charity event and red carpet premiere for all the movies that categorically fall between blockbuster and art-house flick.

Is this the worst photoshoot ever? Take a look at the pics and tell us if you agree or disagree in the comments!
Coming soon: Alana does her best Joker impression...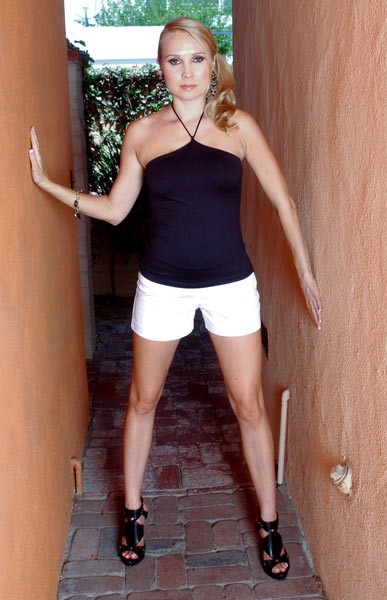 ^ click for next image ^

Click the pics for larger images:
- Click here for more Alana Curry pictures! -