Alan Cumming Adopting Vegan Diet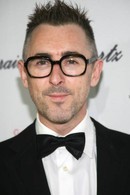 X2 star Alan Cumming is set to become a vegan in 2012 after taking inspiration from retired boxing champ Mike Tyson.

The Scottish actor adopted a meat-free diet in early 2010 but now he's set himself a New Year's resolution to cut out all dairy and animal products from his eating habits altogether, opting instead to feast on seitan, wheat gluten widely used as a substitute for meat.

In a post on his Twitter.com blog on Friday, he writes, "That's it. I was toying with going the whole hog to veganism and now I see Mike Tyson is the new Vegan poster boy! Sold! Get ye back, seitan!"

Tyson became a vegan at the start of 2010 and has credited his healthy new diet with giving him extra energy.