Akon Apologizes For Video Controversy In Sri Lanka

Akon has apologized for using a Buddha statue in the video for Sexy Chick after it sparked protests in Sri Lanka - but insists he was unaware the spiritual monument was featured in the promo.
 
Locals in the capital city of Colombo were outraged by the video, which features groups of scantily-clad women dancing at a pool party in front of the iconic statue. Some fuming residents in the largely Buddhist country gathered outside the headquarters of the Maharaja Organization, a broadcaster sponsoring an upcoming Akon gig in the country, on Monday and hurled rocks and stones at the building, injuring four employees.

Government officials subsequently banned Senegalese-American Akon from performing in the country in April, denying the R&B singer a visa - and promoters have confirmed the gig has been postponed.

Now, Akon has spoken out about the controversy, insisting he was unaware of the statue's presence in the video - and never intended to "offend or desecrate" any religious beliefs.
 
In a statement, Akon writes, "I was not aware that the statue was even on the set of the video until now. I would never set out to offend or desecrate anyone's religion or religious beliefs. I myself am a spiritual man, so I can understand why they are offended, but violence is never the answer and I am disheartened to hear about what happened yesterday in Sri Lanka."

Promoters for Akon's axed April show in the country are hopeful the gig can be rescheduled and the "situation resolved".

A rep from the company promoting the gig, the American Talent Agency, says, "Due to the recent events that transpired yesterday in Sri Lanka, we have decided to postpone Akon's upcoming show. We are working diligently with the local promoters to ensure the safety of both our talent and the fans before committing to a new date. Akon is looking forward to performing for the people of Sri Lanka and we hope to have this situation resolved in the coming weeks."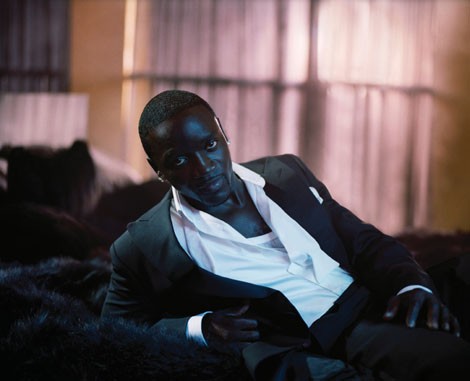 Click Here For More Akon Pictures