A.J. Mclean's Sobriety Is 'Sporadic,' Says He's Trying To Be A Good Husband & Father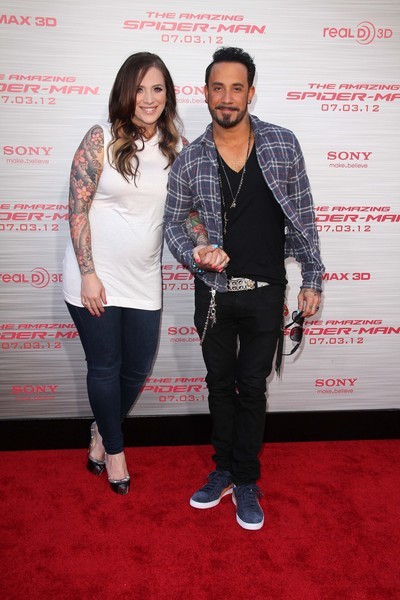 Backstreet Boys singer and new dad A.J. McLean is struggling to stay sober. The star, 34, has revealed he has turned to alcohol on numerous occasions since completing his third stint in rehab last year.
In early 2011 the singer sought professional treatment to battle his alcohol and drug issues, and he appeared to be getting his life back on track as he wed his make-up artist girlfriend Rochelle last winter.
The couple had a daughter named Ava on November 27, but that hasn't stopped McLean from going off the wagon.
 
He told In Touch magazine, "A few weeks ago I had a really bad day, I was in a funk. I went out in Hollywood and had a couple of beers and maybe one or two shots. This happened two weeks ago, roughly."
 
Unfortunately, it's happened before. McLean added: "Before that, I was sober for almost a month. Before then, four months. It's been sporadic. I will forever be an alcoholic and an addict in recovery as long as I live. It's an ongoing struggle, a daily thing."
But McLean is trying hard to kick his habit for himself, his wife, and his baby girl. He explained, "(I've been) trying to be a good husband and a good father and deal with life on life's terms. There is a lot going on. It's been overwhelming.
 
"I can't stress how much my daughter is an inspiration to stay sober. When I come home and she opens those big blue eyes at me, it's the most amazing feeling I could ever feel. I'm not looking for sympathy. It's a constant struggle, and it's not as easy as you think."