A.J. Cook Previews 'Criminal Minds' Season 9 Premiere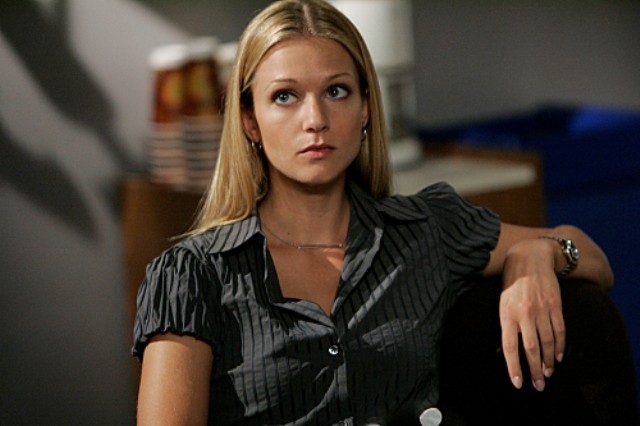 Since it airs on the same network as NCIS and CSI, you'd be forgiven for not recognizing what a juggernaut Criminal Minds is. The serial killer-hunting drama returns tonight for its ninth season, and longtime cast member A.J. Cook - who plays Special Agent Jennifer "J.J." Jareau - joined BFTV last week to preview the opening episodes and discuss how the pull-no-punches procedural has stayed on the air for about three times as long as most shows.
"I feel like our viewers have really come to love these characters," she theorized, "and I feel like our show is not overly publicized, so I think it's something that people have sort of come across, maybe in syndication, and they have sort of fallen in love with it - because it's literally on 24/7! I feel like they have a connection to these characters, and they love all of the characters. It's good old-fashioned 'good guy chasing the bad guy' stories."
Looking ahead to season nine, "We're coming back strong," A.J. continued. "We're pretty much picking up where we left off. We're still recovering from the death of [Erin] Strauss and Hotch is acting as section chief in her place until they find out who the new chief is going to be. We have Camryn Manheim guest starring in the first two episodes. It's a two-parter. She plays the mother of an Unsub, and she's very protective. It's an interesting storyline there."
"There's some really great action in the premiere," she revealed. "We got to do this fun car chase. Shemar [Moore] and myself, we are sort of weaving in and out of traffic. We almost get hit by a truck. That was actually Shemar driving - and I think you can see it in my face. Fearing for my life, holding onto the car like my life depended on it! But that was a lot of fun. I love doing action stuff."
"I think season nine is really about the fans and the people who've stuck by us this whole time," she continued. "I hope everyone enjoys it. We're going to learn a lot about J.J., but we're going to learn a lot about all of our characters. It's going to be a really exciting season, and it's for the fans. They're going to recognize things and say 'Oh, I remember that. Oh, that makes sense now.'"
A.J. also shared some insight into what it's like for an actor to step back into a character at the beginning of a new season. "Our hiatus is so short, it's kinda crazy. It's nice to sort of get away and get your brain cleared of all those horrible dark things," she told us. "But then you step back in and it's like you never left. It's like riding a bike. and especially with this season, because there's a lot of character development this year, it's really exciting to get a script and see what our characters are up to and what they have been up to."
Even if, this being Criminal Minds, the characters travel to some pretty dark places. "It's creepy," she conceded. "It's just disturbing when we deal with children. As a mother, that's definitely disturbing to me. But I feel like our show tries to put the focus on these heroes that chase the bad guys. That's what we're trying to do. Thank goodness there are these people that do this for a living."
The actress has won the hearts of the passionate CM fanbase for her performance as J.J., yet fans also know that the part is just scratching the surface of A.J.'s resume. Asked what else she'd point audiences toward, "As far as films, way back in the day I did The Virgin Suicides, which is Sofia Coppola's first film," she told us. "That will just forever be on a pedestal."
"I also did this other show that was forever ago. It was called Higher Ground," she continued. "It was a TV show about troubled teens, and it had myself, Hayden Christensen, Meghan Ory, Jewel Staite - it was just this really great cast of people. It told really great stories. I still, to this day, get mail from people, or people come up to me and say that my character changed their lives. It's nice to know that maybe sometimes what you do can really impact people."
While she does a great job every week on the small screen, you probably won't find A.J. behind the remote at home. "I can't watch TV anymore," she laughed. "I literally know at least two people in everything I'm watching. It's like, 'That guy did our show!' It's exciting to see everyone else going on to do other things."
The Criminal Minds season premiere, "Inspiration," airs tonight on CBS.
(c)2013 Brittany Frederick. Appears at Starpulse with permission. All rights reserved. No reproduction permitted. Visit my official website and follow me on Twitter at @tvbrittanyf.