Ahoy, Matey! Sandra Bullock & Her Son Louis Get In The Pirate Spirit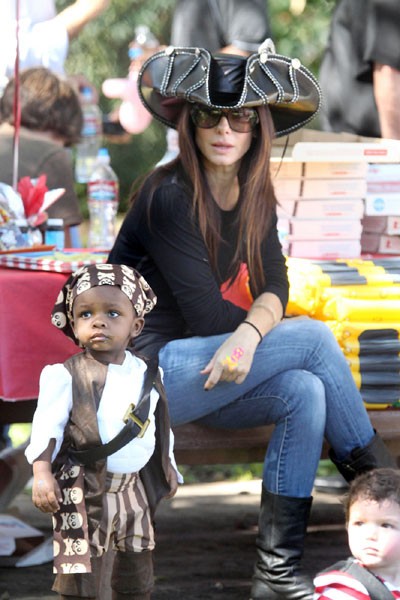 We spotted Sandra Bullock wearing a pirate hat during a themed party in a Los Angeles park yesterday. Her son Louis wore a bandana with a skull and cross bones design on his head.
The actress adopted Louis in January 2010.  Just months later she divorced her  then-husband Jesse James  after it was revealed he had an affair with tattooed model Michelle "Bombshell" McGee.
Sandra stars in the upcoming film "Gravity" opposite George Clooney about two astronatus who find themselves stranded on a space station after a disastrous accident wipes out the crew and most of the structure.