Ageless Andie MacDowell Dazzles On The Red Carpet In Cannes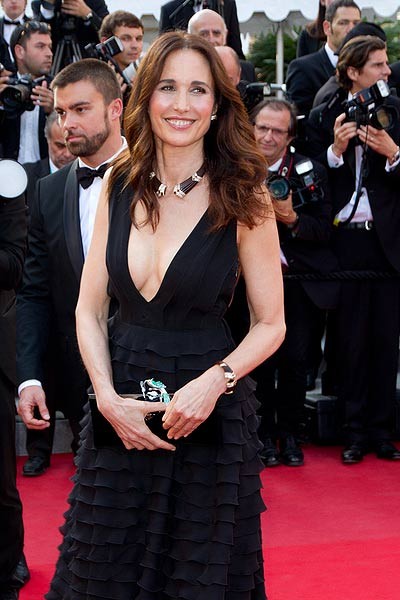 Actress Andie MacDowell arrived at the Palais des Festivals in Cannes for the premiere of Matthew Mcconaughey and Reese Witherspoon's new film "Mud" looking hotter than ever in a black gown with a plunging neckline.

At 54 the sexy star isn't afraid to flaunt her assets!
The long-time face of L'Oreal cosmetics (since 1986!), who stars in the upcoming Mighty Fine along with Chazz Palminteri and her daughter, Rainey Qualley, spoke with French press agency AFP about how she feels about her age and career.

"It means more to me to represent women at 54 and to continue to say 'Look, you're beautiful, you have value, you have worth," than it did when I was 30," she says.

"Because I think it's easy for our culture to accept young people as beautiful. I think it's harder for our culture to accept women as they get older as beautiful."