Against Me!'s Laura Jane Grace Opens Up About Impending Sex Change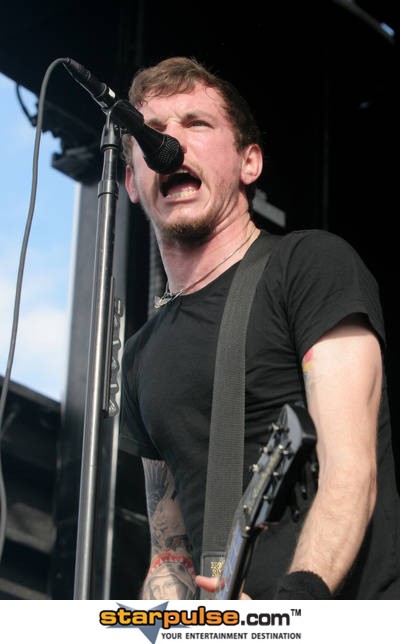 Transgender Against Me! singer Laura Jane Grace is terrified her marriage will fall apart as she makes the transition into a woman.

The rocker formerly known as Tom Gabel came out as transgender in May and recently began hormone replacement therapy as part of the sex change process.

However, Grace fears wife Heather, who fell for male star Gabel, won't be attracted to her new feminine persona.

Grace tells Britain's The Guardian newspaper, "It's something I still worry about. I'm very early on in my transition - I still blur a line - but I know the changes are going to be coming, and I fear how she's going to interpret them and whether that will affect if she's physically attracted to me is terrifying. But ideally you marry someone because you hope that they're your soulmate, and that's something that's beyond gender."

The band's frontwoman also admits she is concerned about the effect her transition will have on her daughter Evelyn, who was born in 2009.

She adds, "I still worry about the way that people will treat my daughter, and the way that this will affect her. I know that kids can be cruel to each other. I want to be an involved parent in my daughter's life and do the things that other parents do, like go to the PTA (Parent-Teacher Association) meetings."
"When I go to her ballet recitals me and my wife go, and there's already a real detachment from the people there, just when you're that 'rocker family', standing there all in black with tattoos. And when you throw 'I'm a transsexual' on top of it, I worry what they'll say about me, what their kids will pick up on and what they'll then repeat to my daughter."