Against Me! Singer Tom Gabel Reveals He's Transgender, Transitioning To Be A Woman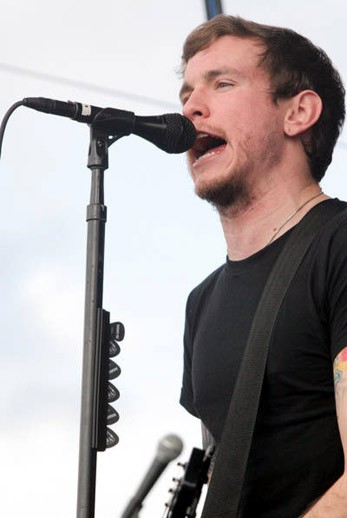 Against Me! rocker Tom Gabel has revealed some shocking news - he has dealt with gender dysphoria privately for years and he's transitioning to become a woman.

The singer, 31, tells Rolling Stone he is making the change from male to female by taking hormones and having electrolysis treatments. He wants change his name to Laura Jane Grace.
He plans to remain married to wife Heather. Gabel explains, "For me, the most terrifying thing about this was how she would accept the news. But she's been super-amazing and understanding."
 
Up until this point the singer only revealed his plans to a few friends and family members. He hopes his openness will help others going through the process.
 
The rocker adds, "I'm going to have embarrassing moments and that won't be fun. But that's part of what talking to you is about - (it) is hoping people will understand, and hoping they'll be fairly kind."
Gabel isn't the only high-profile transgender star. Cher's daughter Chastity became Chaz Bono and made a documentary about the process.