After Over 50 Years In TV, Barbara Walters To Retire In 2014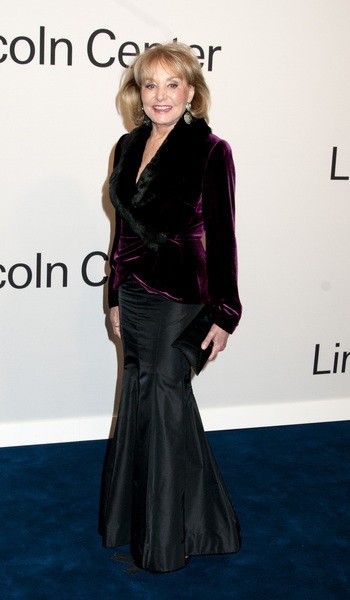 Barbara Walters, who has battled some health issues in recent months, is reportedly retiring next year at the age of 84. The broadcasting vetern has decided to step away from the spotlight in May, 2014.
Walters will make an official announcement this upcoming May, according to Deadline.com.
"The View" co-host was hospitalized following a fall while in Washington, D.C., to cover President Barack Obama's inauguration in January. She was then diagnosed with chicken pox and took some time off from her popular daytime talk show.
Walters got her big break working for "The Today Show" in 1961 where she wrote and researched for the morning program for less than a year before being promoted to an on-air correspondent and segment producer. In 1972 she was named as an NBC news correspondent. Two years later she earned an Emmy nomination for her hosting role; the same year she was officially designated as co-anchor of "The Today Show."
Walters was the first woman ever offered a co-anchor slot on an evening news program with "World News Tonight" on ABC in 1976.

She later started the "Barbara Walter's Specials" and became a correspondent on "20/20." In 1993, she added another top-rated special to her annual line-up - "Ten Most Fascinating People."
She has interviewed politicians and celebrities including: Richard Nixon, Fidel Castro, John Lennon assassin Mark David Chapman, British Prime Minister Margaret Thatcher, O.J. Simpson defense attorney Robert Shapiro, newlyweds Michael Jackson and Lisa Marie Presley, scandalized White House intern Monica Lewinsky, and controversial Venezuelan president Hugo Chavez.