After Nicole Scherzinger Split, Lewis Hamilton 'Going Through Really Tough Time'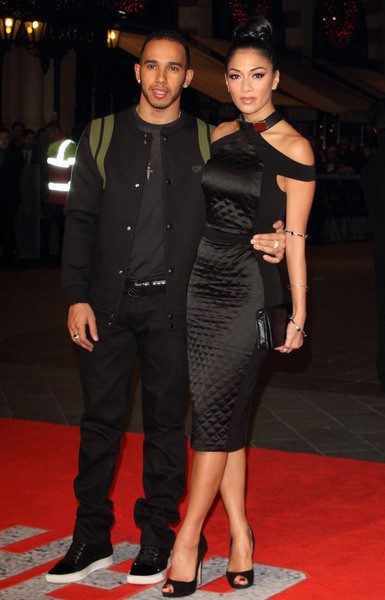 Formula One racer Lewis Hamilton is having difficulty dealing with his recent breakup with Nicole Scherzinger, and has turned to racing to cope.
Hamilton had previously revealed he was leaning towards proposing to Scherzinger over the next year, saying in a response to a question about marriage, "We've been together for five years, which is quite a milestone really. But hopefully in the near future. Maybe before we get to six years."
Less than a week later, reports surfaced they were breaking up.
Hamilton has now spoken about his personal life to Sky Sports, revealing, "I'm trying my hardest to be positive, but I'm going through a really, really tough time at the moment with the loss of someone really, really special in my life. My world's turned upside down." 
He explains he is turning his attention to racing to keep his mind off Nicole, saying, "I have a job to motivate my team. And if I come in with my head down and negative energy then that goes around to all my mechanics who work day and night, and I don't ever want that. So I'm really trying to pull myself together and keep my head up, but it's so hard to do."