After A Rough Year, Catherine Zeta-Jones & Michael Douglas Look Happy & Healthy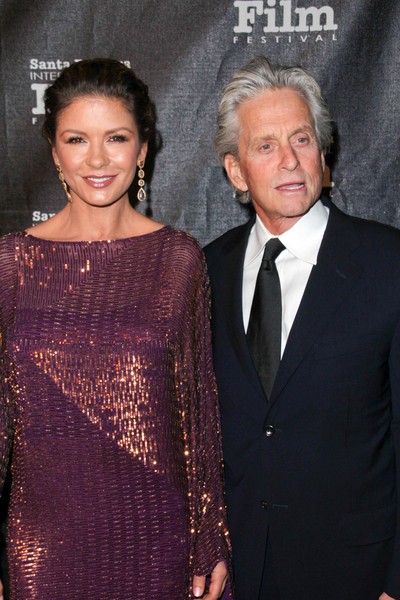 Catherine Zeta-Jones and Michael Douglas attended the Santa Barbara International Film Festival earlier this week in good spirits.
In April, the actress confessed she was stuggling with bipolar disorder, revealing she had received treatment at a mental health facility in Connecticut.
As for Michael, he had cancer and his oldest son from a previous relationship was sent to prison for drug charges.
On the flip side, at the festival the actor received the film honor named after his movie legend father, the Kirk Douglas award. We hope things continue to look up for the fabulous Hollywood couple.