After A Fashion Misstep, Jessica Biel Looks Stunning In A Backless Gucci Gown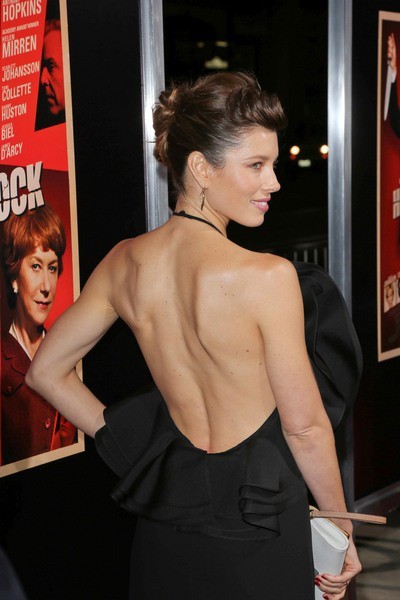 Jessica Biel rocked the red carpet at the "Hitchcock" Los Angeles premiere on Tuesday night. The actress wore a black backless Gucci gown that showed off her toned figure.
The halter neck dress also revealed some skin on the back of her legs and sides of her body. She had an upswept 'do and wore minimal make-up.
This is exactly the type of dress we have come to expect from Biel, who at 30 is one of Hollywood's sexiest stars. Can we really thrash her for making an occasional fashion misstep like she did at the New York City premiere of her upcoming film?
"Hitchcock" centers on the relationship between the legendary British director (Anthony Hopkins) and his wife Alma Reville (Helen Mirren), who played a crucial behind-the-scenes role in the making of her husband's terrifying 1960 classic "Psycho." Jessica plays Vera Miles.
Check out more photos of Jessica in Los Angeles...