AFI's Davey Havok And Jade Puget's Side Project Blaqk Audio To Release 'CexCells' August 14

Blaqk Audio, the electronic side project of
AFI
's Davey Havok and Jade Puget, will finally see the light of day August 14th in the form of the debut album
CexCells
.
Recorded by the band in between AFI's extensive touring for
Decemberunderground
and mixed by Dave Bascombe (
Depeche Mode
,
Tears for Fears
,
Placebo
),
CexCells
expands upon and fully indulges the dark electronic textures and influences increasingly prevalent in AFI's recent work. The results range from evocation of prima era Depeche Mode and early
Ministry
("Stiff Kittens," "Bitter for Sweet," "Where Would You Like Them Left?") to four on the floor club-friendly fare ("On a Friday," "Snuff on Digital") to vulnerable balladry ("Wake Up," "The Fear").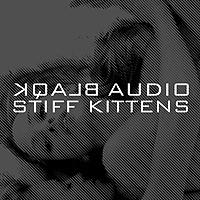 The common thread running through all of Blaqk Audio's material is Havok's signature dark vocal and lyrical stylings combined with Puget's epic, emotional arrangements-will be instantly identifiable to AFI fans, despite the synthetic washes, keyboard flourishes and electronic beats supplanting the traditional guitar/bass/drum AFI frame work.
Check Out the first single from Blaqk Audio "Stiff Kittens"