Aerosmith's Steven Tyler And Joe Perry Headed To Songwriters Hall Of Fame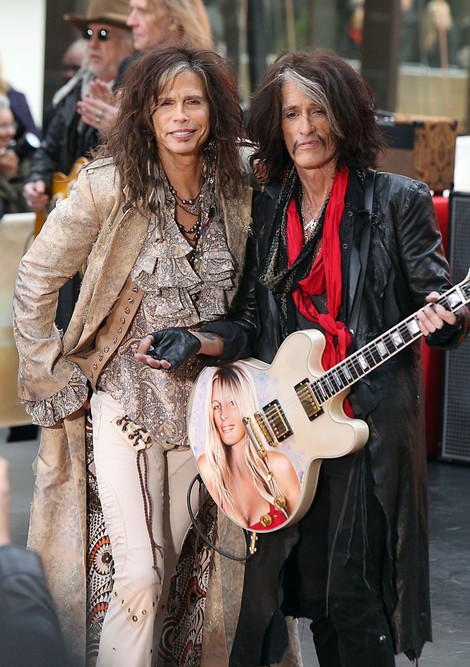 Aerosmith's Steven Tyler and Joe Perry are heading to the Songwriters Hall of Fame.

The duo has been one of rock music's most successful songwriting tandems for the last 40 years, penning numerous classic hits like "Dream On," "Sweet Emotion," and "Walk This Way" along with such cheeky hits as "Dude (Looks Like A Lady)," "Love In An Elevator," and "Big Ten Inch Record."

Tyler and Perry will be inducted as part of the 2013 class, which includes Foreigner's Lou Gramm and Mick Jones.

This year's other inductees include Holly Knight, who penned hits for the likes of Pat Benatar, Bonnie Tyler, and Tina Turner; Eagles longtime collaborator JD Souther; and Tony Hatch, best known for Petula Clark classic "Downtown."

The 2013 Songwriters Hall of Fame induction ceremony will be held on June 13 in New York City.