A&E Reverses Decision, Allows Phil Robertson To Resume Filming On 'Duck Dynasty'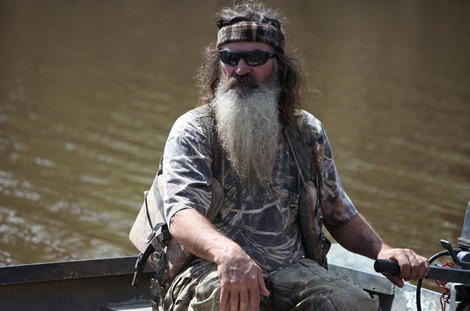 After suspending Phil Robertson for making anti-gay comments, A&E has decided it will resume filming its highly popular series "Duck Dynasty" later this spring.
The network issued the following statement on Friday: "While Phil's comments made in the interview reflect his personal views based on his own beliefs, and his own personal journey, he and his family have publicly stated they regret the 'coarse language' he used and the mis-interpretation of his core beliefs based only on the article. He also made it clear he would 'never incite or encourage hate.'

"We at A+E Networks expressed our disappointment with his statements in the article, and reiterate that they are not views we hold. But Duck Dynasty is not a show about one man's views. It resonates with a large audience because it is a show about family... a family that America has come to love. As you might have seen in many episodes, they come together to reflect and pray for unity, tolerance and forgiveness. These are three values that we at A+E Networks also feel strongly about.

"So after discussions with the Robertson family, as well as consulting with numerous advocacy groups, A&E has decided to resume filming Duck Dynasty later this spring with the entire Robertson family."
Earlier this month, Robertson talked about his views on homosexuality in GQ magazine. He is of the opinion that sin starts "with homosexual behavior and just morph[s] out from there."

He also explained how he found it strange that some men find other men more desirable then women, saying, "That's just me. I'm just thinking: There's more there! She's got more to offer. I mean, come on, dudes! You know what I'm saying? But hey, sin: It's not logical, my man. It's just not logical."
The comments led to A&E suspending the reality star, but his family made it clear that they would leave the show entirely if Phil was unable to continue filming.
In order to smooth thingss over, Phil later defended himself against the recent backlash, saying he was quoting biblical scripture. "I love all men and women. I am a lover of humanity, not a hater," he told the Daily Mail.
He also clarified: "Common sense says we are not going to procreate the human race unless we have a man and a woman. From the beginning Jesus said, 'It is a man and a woman.' Adam was made and Eve was made for this reason. They left their fathers and mothers and be united to become one flesh, that's what marriage is all about."