A&E Ends Suspension Of 'Duck Dynasty' Star Phil Robertson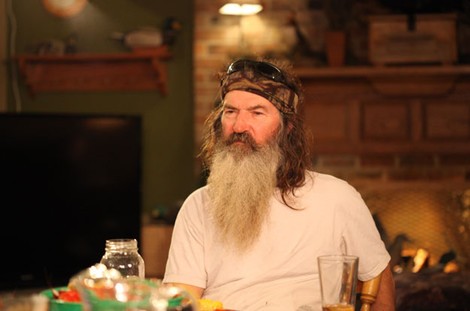 Less than 10 days after suspending Duck Dynasty star Phil Robertson over comments he made about homosexuality in the January issue of GQ magazine, A&E network executives have reversed their decision.

Robertson has been at the top of the headlines for the past week or so for sharing his belief that sin starts "with homosexual behavior and just morph[s] out from there."

Robertson added that he didn't get how some men find the same sex more desirable than a woman.

"That's just me. I'm just thinking: There's more there! She's got more to offer. I mean, come on, dudes! You know what I'm saying? But hey, sin: It's not logical, my man. It's just not logical," he said.

The comments caused an uproar among the LGBT community, wiht GLAAD spokesman Wilson Cruz calling on the TV network and sponsors to "re-examine their ties to someone with such public disdain for LGBT people and families."

But the support for Robertson was just as strong, and after meetings with the Robertson family -- who more or less threatened to leave if Phil was left out of the show -- A&E reversed its decision.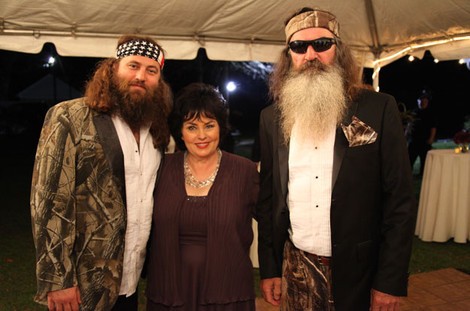 "While Phil's comments made in the interview reflect his personal views based on his own beliefs, and his own personal journey, he and his family have publicly stated they regret the 'coarse language' he used and the mis-interpretation of his core beliefs based only on the article," read a statement from the network on Friday. "He also made it clear he would 'never incite or encourage hate.'

"We at A+E Networks expressed our disappointment with his statements in the article, and reiterate that they are not views we hold.

"But Duck Dynasty is not a show about one man's views. It resonates with a large audience because it is a show about family... a family that America has come to love. As you might have seen in many episodes, they come together to reflect and pray for unity, tolerance and forgiveness. These are three values that we at A+E Networks also feel strongly about.

"So after discussions with the Robertson family, as well as consulting with numerous advocacy groups, A&E has decided to resume filming Duck Dynasty later this spring with the entire Robertson family."

Robertson did say in his interview that he loves everyone and respects them, but his personal belief is that gays are not getting into heaven.

"We never, ever judge someone on who's going to heaven, hell. That's the Almighty's job," he said. "We just love 'em, give 'em the good news about Jesus – whether they're homosexuals, drunks, terrorists."