A&E Airing 'Duck Dynasty' Christmas Marathons Despite Phil Robertson Backlash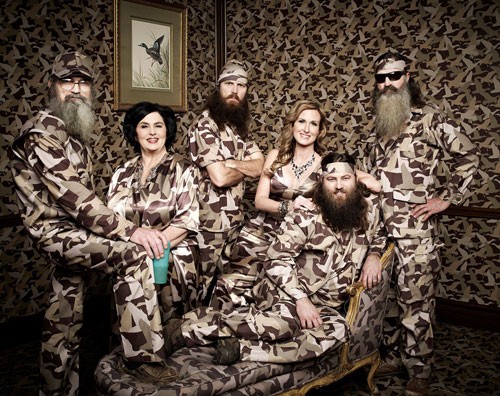 Duck Dynasty star Phil Robertson may have been suspended by cable network A&E over comments he made about his personal beliefs about homosexuals in the January 2014 issue of GQ magazine, but it isn't stopping the network from airing an all-day marathon of the hit reality show on Christmas Day.

The cable net will run 25 consecutive episodes of the show beginning at 3:30 p.m. on Christmas Day and running straight through to 4 a.m. December 26.

The show is currently the highest-rated reality series on television, with a peak viewership of 14 million, meaning the uproar from fans over Robertson's indefinite suspension has been heard by the network.

The net will also air a mini-marathon from 6-9 p.m. on Christmas Eve.

Robertson said he didn't agree with the gay lifestyle and that he believes homosexual behavior is a major sin as it states in the Bible.

But he also said he loves all people and doesn't pass judgment on anyone over their beliefs.

"We never, ever judge someone on who's going to heaven, hell. That's the Almighty's job," he said. "We just love 'em, give 'em the good news about Jesus – whether they're homosexuals, drunks, terrorists."

Season 5 of "Duck Dynasty" is set to premiere on January 15, and despite Phil's suspension, he's included in several episodes of the show that have already filmed.

The future of the show is still in question as the Robertson family has said that they can't see moving forward without their patriarch and the inventor of the Duck Commander duck call, which is the whole basis behind the show.