Adrienne Bailon's Bizarre Dress Disaster, Complete With Wardrobe Malfunction (Photos)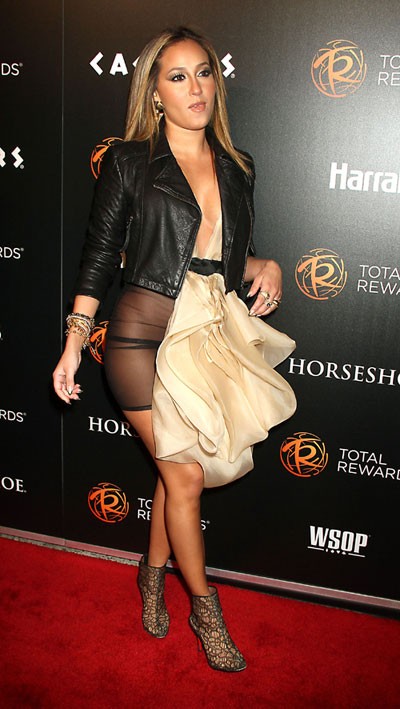 Adrienne Bailon has a penchant for showy fashion, but the former Cheetah Girl befuddled everyone with her bizarre "dress" that ended up showing more than she intended.
It almost looks like a normal dress from the front, but in reality it's a sheer bodysuit bottom with some sort of "puff" piece coming out of the front. The design lead to some awkward moments for the actress, as the day was fairly breezy - and she didn't wear anything under the sheer section of the outfit.
"The wind blew and despite what other girls may do, this is really a terrible accident to me. I'm really upset, but I'm even more upset about what my parents might think," she said. 
Click the next button for more photos of the dress.
What do you think of Adrienne's outfit? Disaster, or just misunderstood?