Adrienne Bailon And Julissa Bermudez Talk Pasts, Presents And Futures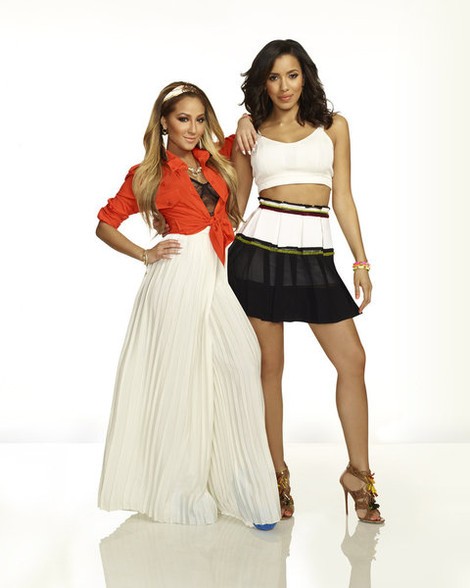 Starpulse caught up with Empire Girls:Julissa and Adrienne stars Adrienne Bailon and Julissa Bermudez and talked to the girls about their opinions on love, reality tv, and what sets their shows apart from others. The show follows the best friends attempting to conquor their dreams in the big apple and achieve their goals before turning thirty.
Adrienne is best known for being a part of the band 3LW and Disney's The Cheetah Girls, as well as dating Rob Kardashian. Now, she is working on a new solo album and setting herself apart as an independant Latina artist. She also revealed that she has a clothing line in the works, as well as nail polish. Julissa is known for hosting BET's 106 & Parks, and as a model.
Throughout the show, we see Adrienne deal with people asking her about Rob Kardashian, and Julissa runs into her ex-fiancé Larry Johnson. When we asked about how they move on from their past, Julissa said:
You learn so much about yourself and especially approaching the big 3-0 which is a big deal and sort of a big theme running through our show and trying to balance it all and really hopefully one day find Mr.Right is tht you seeing exactly what you do want and what you don't want and it makes things so much clearer. It is defiantly something I think we have learned from our experiences.
When asked about their goals that they aim to reach before their birthdays, Adrienne said, "One of my main goals is carving a path for myself and that is defiantly a process I am in right now. Probably putting out a full album before I turn thirty is one of my goals, but I really think just carving out a path for myself is important to me. A man would help to, that would be nice."
Julissa added with laughter, "Yeah, absolutly, ditto on that, except I'm not making an album."
Tune into Style network to watch Julissa and Adrienne Sunday nights at 9/8c.