Adrien Brody & Robert Rodriguez Bring 'Predators' Sneak Peek To SXSW (Video)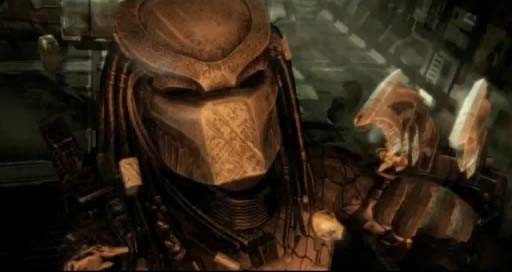 Adrien Brody, the unlikely star of the long-awaited monster sequel Predators, came to Austin, TX for the South by Southwest (SXSW) film festival. Austin filmmaker Robert Rodriguez, who produced the film, showed some footage to the film festival fans, and Brody showed up to meet the press.
As surprising as it may be to imagine the thin, lanky actor fighting seven foot tall rasta predators, it might also be a shock that the Oscar-winning star of The Pianist was a die hard Preadtor fan. "When Predator came out in '88, I was a freshman in high school," Brody said. "I was with my boys sneaking in the front row and smoking cigarettes, okay? And gawking. So this is a dream come true for me because when I was a scrawny little 14-year-old, there's no way that I could have ever envisioned being passed the gauntlet to play this character in a film this visceral an action movie."
Rodriguez and director Nimrod Antal cast Brody in the film so that the humans could have as much credibility as the monsters. Brody appears alongside Laurence Fishburne, Topher Grace and Alice Braga.
"I'm greatly appreciative of both Robert and Nimrod because both of them championed me," Brody said. "I know I'm not the obvious choice. I get that. I know I probably wouldn't have even been on the studio's list, let alone down at the bottom. You can ask Robert, I'm very persistent and I'm very focused. I give my word that I know what I need to do to deliver a level of truth and authenticity with a role like this, and also make it fun and exciting. So I'm really grateful for that opportunity."
Predators is due out this July.
Story/Interview by Fred Topel
Starpulse contributing writer Follow more of Fred Topel's Hollywood observations on Twitter