Adrien Brody Has Sex With Lab Experiment; Buys Barn

Oscar winner Adrien Brody has bought the historic barn in which his character has sex with a laboratory experiment gone wrong in new film "Splice."

The actor is assembling the old building on his New York state farm.

He says, "I had such an intimate scene and that's where the scene takes place - in the barn, and I wanted to keep the memory.

"They (crew) were gonna dismantle it and I didn't know what was gonna happen. What they did was they found this beautiful early 19th century barn in northern Canada, they dismantled it, they reassembled it in a soundstage... and they didn't know what they were gonna do with it, so I said, 'I'll take it'."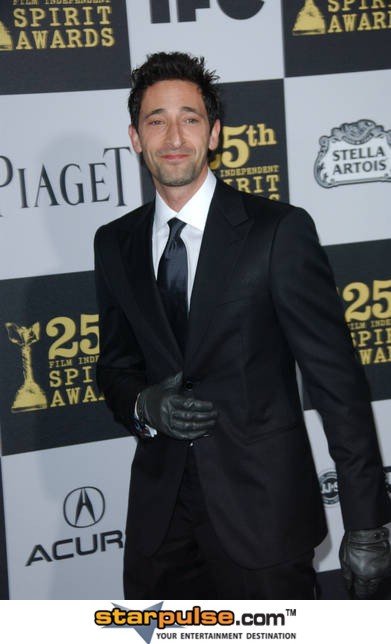 Click for more great Adrien Brody pictures: