Adrien Brody Attempts To Be An Action Star In 'Predators'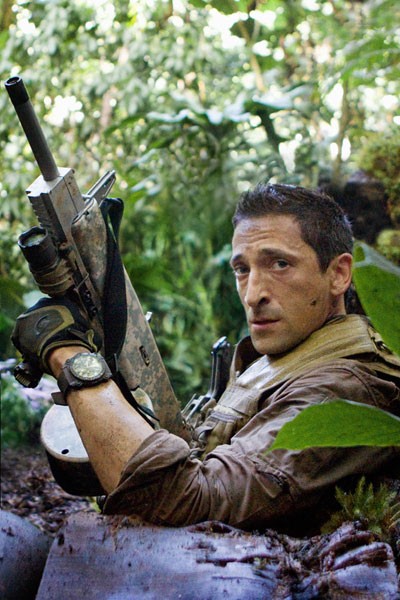 When you think action star, does Adrien Brody come to mind? Not really. But that's the role he's tackling in the Robert Rodriguez film "Predators," which opens in theaters on Friday, July 9. Also on board: Topher Grace (huh?), Laurence Fishburne and Danny Trejo.
Arnold Schwarzenegger starred in the original movie as the leader of a special forces unit. And he was bad ass. The film was an international box office hit and had a sequel starring Danny Glover. In 2004, "Aliens vs. Predator" came out and made nearly $200 million dollars worldwide.
The plot of the latest incarnation involves a handful of humans who are intentionally kidnapped by the predators as bait for their new breed of hunters. The predators want to determine how the humans managed to kill one of their own.
Brody plays a mercenary and impromptu leader of the humans, who must try to find a way to survive. Maybe he'll surprise us. Brody definitely doesn't have the screen presence of Schwarzenegger, but perhaps he will make up for his lack of physical prowess with mental acuity. And if you can't beat 'em into submission, maybe you can survive with Topher Grace as your back-up. 
Brody trying on his bad ass look in "Predators:"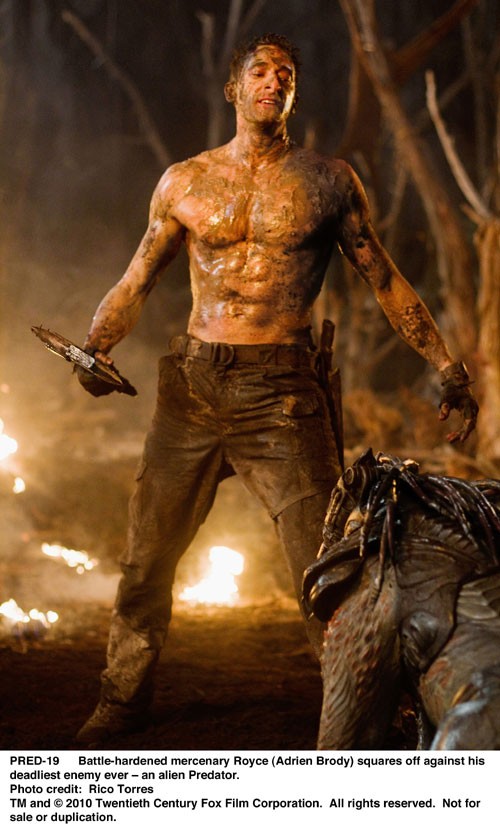 (Thanks to Starpulse writer Dee Doyle for providing some facts about the film).