Adrianne Palicki Rocks The New 'Wonder Woman' Costume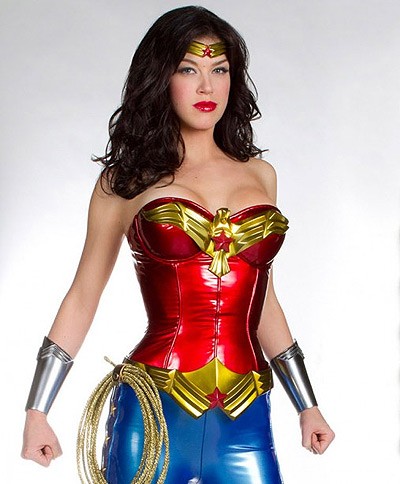 The first image of Adrianne Palicki as Wonder Woman has been released by NBC, and the revamped costume does not disappoint.

Updates to the new costume include skin-tight blue latex pants and silver bracelets (instead of gold ones); but most noticeabe are the blue boots instead of the traditional red ones. The new outfit also seems to coincide with the recent comic book update to the costume as well, as seen in artist Don Kramer's artwork for Wonder Woman #607, which came out in February.

The Friday Night Lights star was announced as the star of TV creator David E. Kelley's revamp of the late 70s hit show last month. Palicki also plays Wonder Woman's alter-ego, Princess Diana of Themyscira aka Diana Prince, an Amazonian princess who, in the original series, rescues a fighter pilot and brings him home to America after he crash lands on her home of Paradise Island. Her powers include great strength and agility - the source of which come from a golden belt; and she can deflect bullets with her bracelets. She also carries a golden Lasso of Truth, which, when used on an enemy forces them to tell the truth.

Joining Palicki in the pilot are Elizabeth Hurley, who plays the villainous boss of a pharmaceutical company creating drugs to make people stronger; and Cary Elwes, who will play the CEO of Prince's company.

Although there is no official word on the background story of Wonder Woman in the new series - which still isn't a sure thing as NBC has only ordered a pilot for the show, which is described as "a reinvention of the iconic D.C. comic in which Wonder Woman -- aka Diana Prince -- is a vigilante crime fighter in L.A. but also a successful corporate executive and a modern woman trying to balance all of the elements of her extraordinary life."

"I had a lot of fun writing it, and we're still optimistic that we're going to do it," Kelley told writers at the TCA (Television Critics Association) winter press tour in January.

"It's a huge project, and it was probably a bit too much to ask anyone to try to chew on it for next season. But I'm confident it will still happen. It's a very complicated piece, which is the most fun thing about it."

Wonder Woman was created by created by William Moulton Marston and first appeared in December 1941 in the eighth issue of All Star Comics.

We're hoping the new series ultimately gets picked up and can't wait to watch! What do you think of the new costume? Leave us a comment below!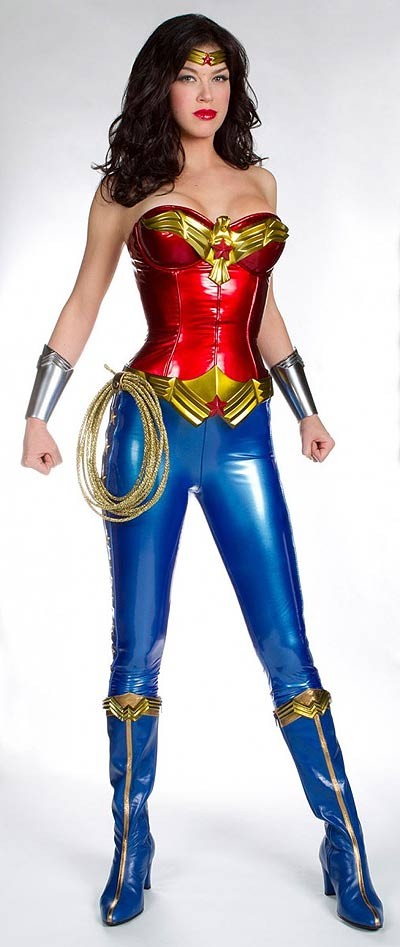 Click for more great Adrianne Palicki pictures: