Adrianne Curry Wears Crazy, Cleavage Revealing Costumes At Comic-Con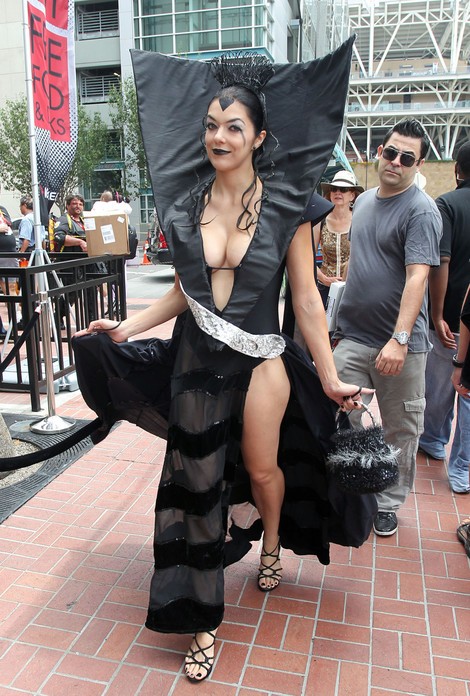 "America's Next Top Model" star Adrianne Curry wasn't kicked out of Comic-Con this year, but she did show off a lot of cleavage while attending the annual fan event.
We spotted the star in at least three costume changes. First, she went conservative in a Jesus Raptor outfit, which included a red and white robe, amphibian mask and stuffed lamb.
Later she wore a futuristic outfit with silver pants and a teeny tiny gold bra that barely covered her chest. On Saturday she wondered around in an evil witch-like costume that must have included double-stick tape to hold in her assets.
Last year police kicked Adrianne out of the event because they believed her Aeon Flux costume was too sexy and offensive.
See more photos of Adrianne at Comic-Con...