Adrianne Curry And Pal Alicia Marie Dress Up As Sexy 'Mortal Kombat' Characters For Comic-Con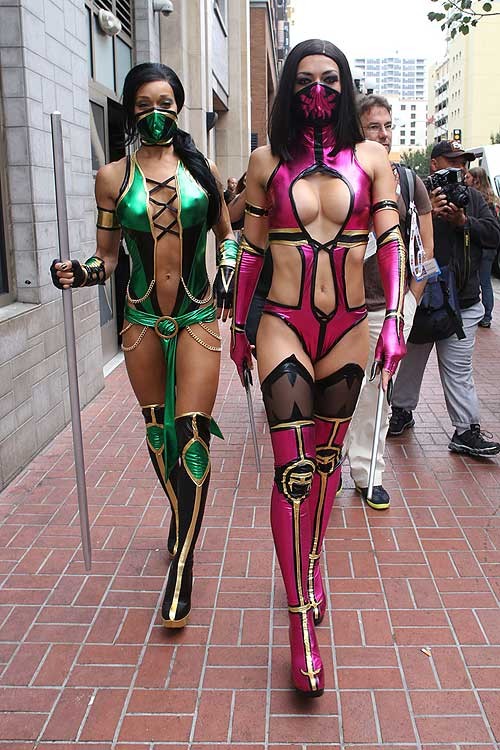 Adrianne Curry and fitness guru pal Alicia Marie steamed up this year's Comic-Con, dressing up as sexy "Mortal Kombat" fighters Mileena and Jade. The two showed off their rockin' bods and left very little to the imagination in their skimpy costumes.

Comic-Con is one of Curry's favorite times of the year. Every time the San Diego-based convention rolls around, she's ready for cosplay in a sexy outfit, showing off why she won the first season of America's Next Top Model.

Two years ago she was kicked out of the convention for wearing an Aeon Flux outfit that was deemed too revealing. Police also stopped her outside the convention center because the back of her outfit was a little too revealing.

"Just got stopped by a ton of cops...my costume is illegal...the butt....sigh. Cops r (are) making me leave immediately after my signing...Apparently the San Diego police are unfamiliar with a screen accurate version of Aeon Flux.. :P sucked!" She tweeted afterward.

Curry has shown up to the convention in costumes ranging from video game characters to science fiction movie characters like Leeloo from The Fifth Element and Princess Leia in her iconic gold bikini from Return of the Jedi to Wonder Woman and the Silk Spectre from Watchmen.

Check out Jade and Mileena fighting in Mortal Kombat below (PG-13)...